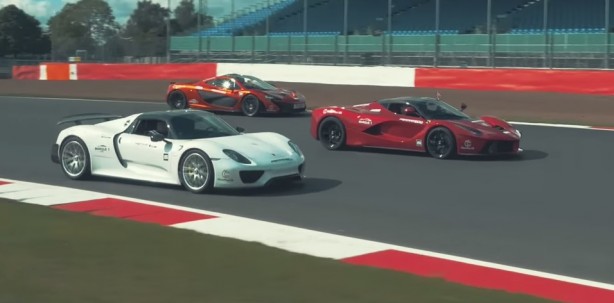 One racetrack, one racing driver and the hypercar trio often known as the "Holy Trinity", the McLaren P1, LaFerrari and Porsche 918 Spyder. Which is the fastest?
Supercar Driver timed the LaFerrari, P1 and 918 Spyder back to back on the National Circuit at Silverstone and here is a short teaser to whet your appetite…
This will be the world's first ever comparison test between the three super exclusive petrol-electric hypercars. And the best part is these cars belong to businessman Paul Bailey, the first person in the world to own the £3million of hypercars.
The cars will be driven by British Touring Car Championship driver Mat Jackson on the same track and under the same weather condition, with detailed analysis and telemetry courtesy of Race Logic.
The full comparison test will launch November 2015.