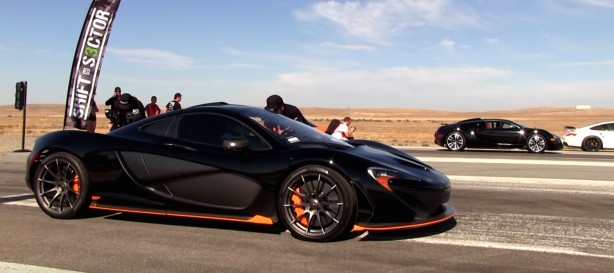 The Bugatti Veyron is always the yardstick on which others are measured, and this time it's the McLaren P1's turn.
This epic drag race, which took place in the United States, sees the 664kW hybrid McLaren P1 battling it out with the 735kW Veyron. While the Veyron might be up on power compared to the P1, it is a whopping 500kg heavier than its rival.
The Veyron is however, all-wheel drive and to equal the playing field, the pair went head-to-head in a rolling start.
Which car will emerge victory? Hit the play button to find out!