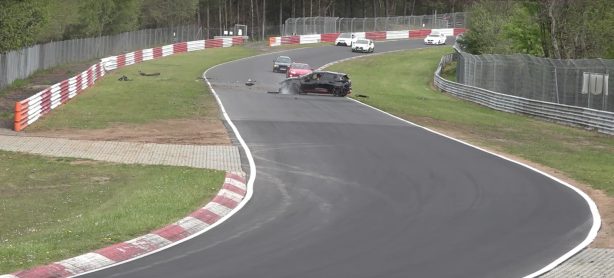 It's always sad to see any crashes, and this one, which happened at the Nürburgring in Germany is probably one of the most severe.
Caught by one of several cameras installed along the popular racetrack, the vision showed the moment the driver of the ill-fated Renaultsport Clio R.S. 200 loses control of his vehicle.
The hot hatch first veered onto the grass strip before headed straight towards the deformable barrier.
The impact was so severe it flipped the car into the air several times before it landed on its wheels in the middle of the track, with debris strewn across the area.
Several drivers risked the safety of their own lives and stopped to help. Luckily, the driver appeared to be relatively unharmed and was able to walk out of the wreckage.