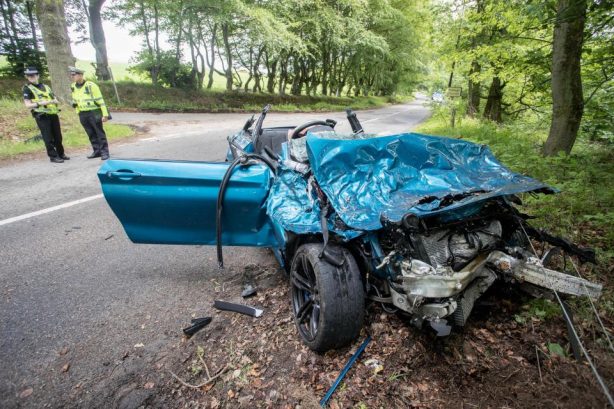 This is what's left of a BMW M2 after it crashed into a tree at high-speed near Scotland.
The car was driven by a 22-year old, who was attending a car meet in Aberdeenshire, Scotland last weekend, where he was alleged to have raced down a country road at extreme speeds before crashing into a tree.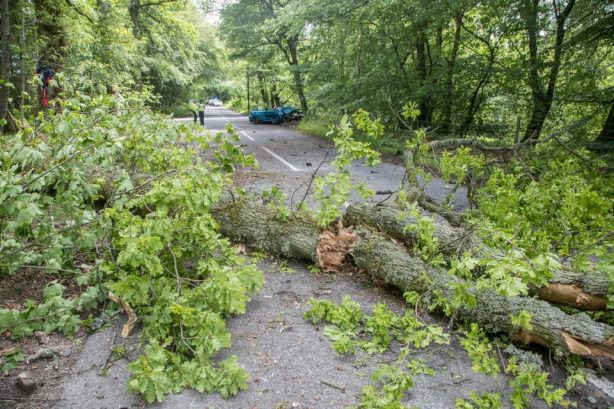 According to British reports, driver and his 20-year old female passenger had to be cut free from the wreckage by emergency services. Both of them were said to have suffered serious injuries and were rushed to the Aberdeen Royal Infirmary.
Based on videos posted by eyewitness, the M2 Coupe was filmed hooning moments before the crash. The impact was so severe it seemed to have brought down the tree!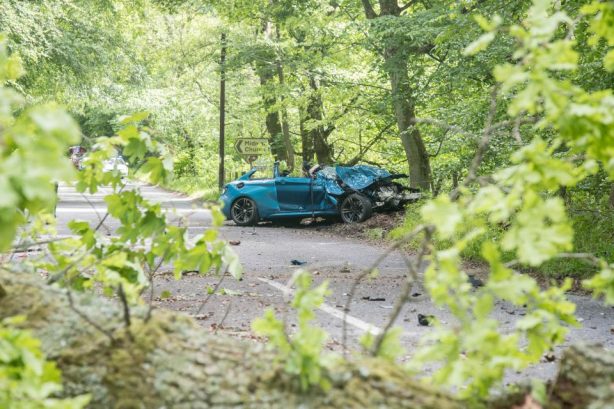 Scottish Police is appealing to those that witnessed the accident to contact them to assist with the investigation.
Bad crash outside the GT Scotland meet today where an M2 lost control, hit some trees and came to a nasty end with both driver and passenger seriously hurt (I hope they both recover).Lots of people jumping on the bandwagon saying how he was maybe unlucky and how it was maybe an unavoidable accident……Driving past an event flat out to please the spectators at the side of the road isn't unlucky, it's fucking ludicrous.We have all been guilty of a wee blip of the throttle or steeping the tail out at a junction but flying past a busy event with cars pulling out and kids at the side of the road is fucking crazy, that speed on that stretch of road is bonkers.Thank god no other cars or worse still spectators were killed today.I won't remove this video for anyone that asks.Think about this the next time you want to show off at a bonkers speed.Just to add the guys at these GT Scotland meets do a cracking job and cannot control what idiots do outside of the event, it's a bloody shame that events will get blamed or spoken badly because of one individual.* I did not film this *Aftermath pictures below.

Posted by Bradley Allan on Sunday, June 11, 2017
Photos by Elusivejim