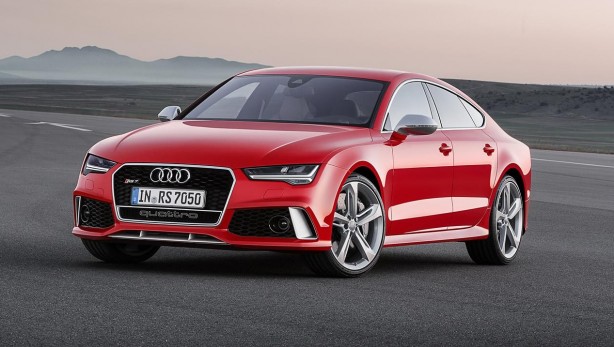 An Audi RS 7 and an elevator, who is the quickest? Watch the video below as an Audi RS 7 takes on the elevators in Burj Khalifa, the world's tallest building.
Called the "Elevation Challenge", the race pits Audi Sport driver Edoardo Mortara in an Audi RS 7 against the fastest 100 meter sprinter in the United Arab Emirates, Musa Khalfan Yasin, in a Burj Khalifa elevator.
Putting things in pure numbers, the Audi RS 7 is powered by a twin-turbo 4.0-litre V8 engine which develops 411kW and 700Nm. It drives all four wheels via an eight-speed tiptronic transmission and is capable of blasting from 0 to 100km/h in just 3.9 seconds, en route to a top speed of 250km/h.
The Burj Khalifa elevator on the other hand, travels at speeds of 10 meters per second through the 163-floor megatall skyscraper.
The race involved Mortara in the RS 7 racing up the Jebel Hafeet mountain before Yasin could reach the top of the Burj Khalifa through a series of elevators. Find out who is the winner in the clip below.
Audi RS 7 Pricing and Specification