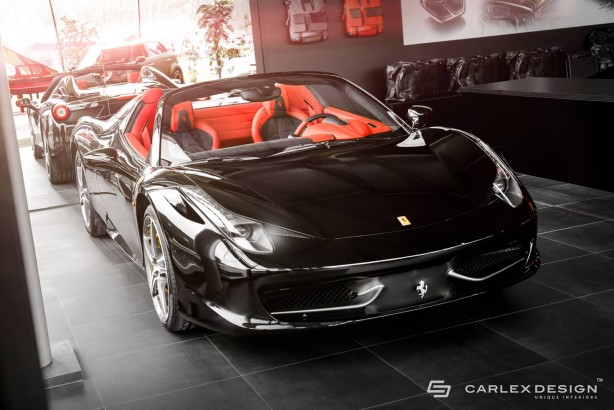 Carlex Design are back at it, except this time they've shifted their focus to the naturally stunning, Ferrari 458 Spider.
Realistically there's nothing wrong with the stock 458 interior, the designers over at Ferrari already spent the time and effort to make it as luxurious and functional as possible, but Carlex believe they can still improve; based on their modding history they are probably right.
Before all the work, this supercar featured a black on black color scheme with yellow stitching on the seams. Carlex suitably chose a red and black approach for the new interior.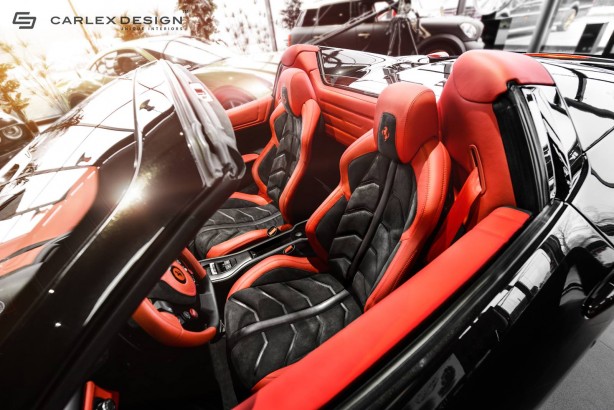 The seats feature a set of red and black leather bolsters with an Alcantara seat lining, a red Ferrari logo is embroidered into the headrest.
More Alcantara has made its way to the upper right portion of the dashboard and around the steering wheel airbag cover with a good mix of red and black leather covering the rest of the interior.
Further complimenting the mods, the steering wheel features a hand-painted Ferrari logo in satin black with a red-on-black background instead of all-black.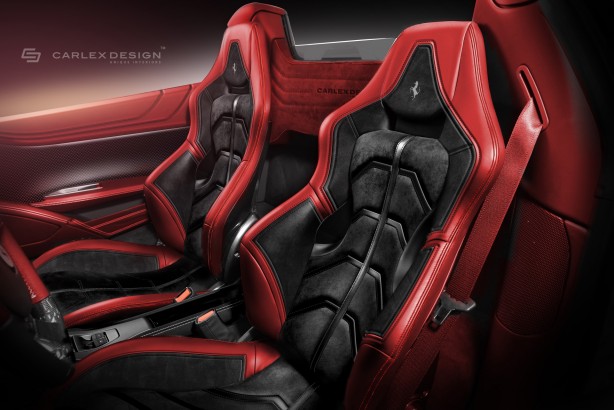 Carlex came pretty close to the original design, we noticed the seat pattern around the headrest was simplified and the red leather is a much lighter shade than the original. In our opinion, it looks much more dynamic and vibrant than the sketches envisioned.
Check out the rest of the photos below.