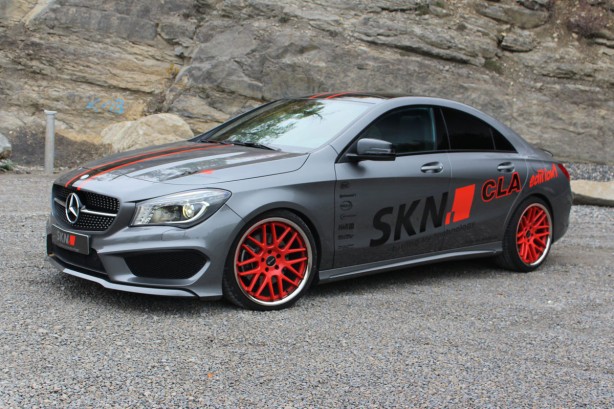 If you own a Mercedes CLA 250 4Matic and thought you could only dream of the CLA 45 AMG's performance,  dream no more because German tuner SKN Tuning has released a performance upgrade package to do just that.
Called the CLA 400, the package lifts power output of the CLA 250's 2.0-litre 4-cylinder turbocharged engine from the standard 155kW and 350Nm to a scorching 298kW (400hp – hence the name) and 490Nm. Wringing out almost double the amount of kilowatts from stock, the SKN-tuned CLA 400 is even more powerful than the already ballistic CLA 45 AMG, which packs 265kW and 450Nm.
The extra punch rockets the all-wheel-drive four-door coupe from 0 to 100km/h in just 4.4 seconds, 0.2-second quicker than the CLA 45 AMG's time of 4.6 seconds. Flat out, it will crack 300km/h, while the CLA 45 AMG is restricted to just 250km/h.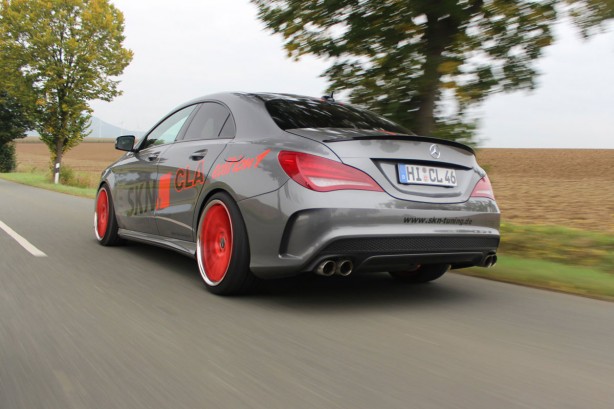 Yielding all the extra performance is an upgraded turbocharger which is "hardened and gap-optimised" – translated to English as strengthened and more efficient – and a new engine management unit. There's also the redesigned air intake system for more flow, upgraded pistons and rods, heavy-duty injectors and fuel pump, as well as a new stainless steel turbo-back exhaust system.
The package costs $8,999 euros and is available from SKN.