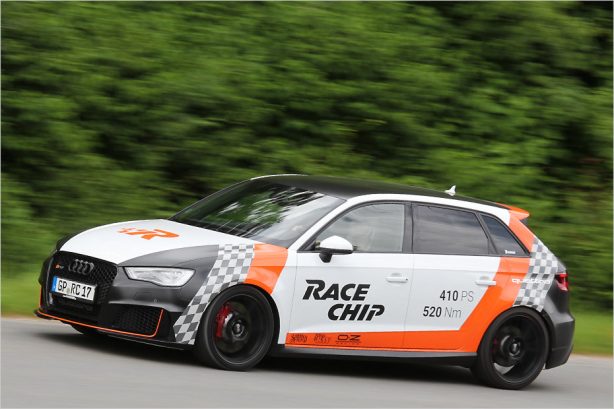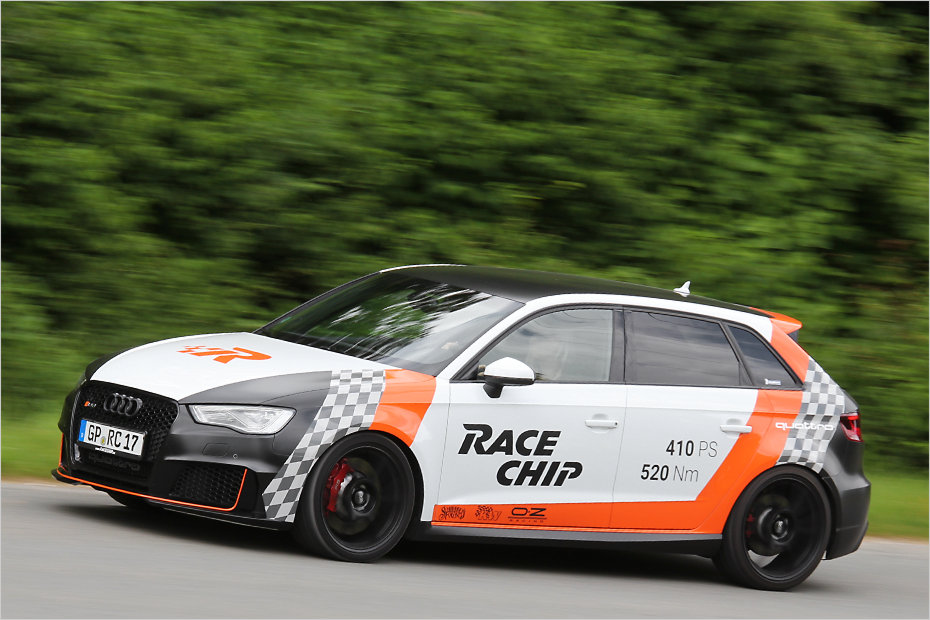 With 270kW of power and 465Nm of torque, the Audi RS 3 Sportback rockets from zero to 100km/h in just 4.3 seconds, which not too long ago was exclusively the territory of Porsches and Ferraris. However, that didn't stop aftermarket tuning outfit RaceChip from taking things up a little further.
The tuner's latest project sees the introduction of "RaceChip Ultimate" for the Audi RS 3. The inconspicuous plug and play box lifts the output of the turbocharged 2.5-litre five-cylinder engine to an incredible 305kW (410PS) and 520Nm, enough to hurl the hot hatch from standstill to 100km/h in four seconds flat.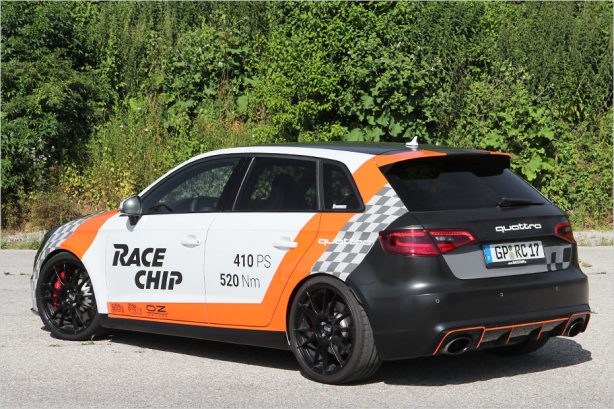 To cope with the increase in power, RaceChip has equipped the RS 3 with lowering KW Clubsport suspension, lightweight OZ wheels and sticky Michelin Super Sports rubber. The tuner has also dialled in 2.5 degrees of negative camber at the front axle to ensure the RS 3 grips even harder around the bends.
Elsewhere, stopping performance takes a boost via new EBC heavy duty brake pads and steel flex brake lines.
Read ForceGT's Audi RS 3 Review