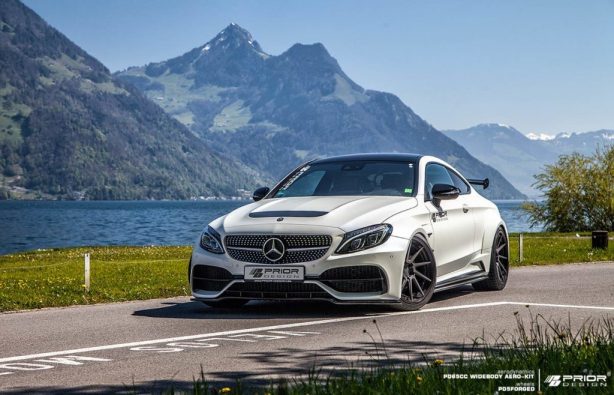 Ever felt that your Mercedes-Benz C-Class Coupe was lacking a little in the width department? Perhaps the Mercedes-AMG C63 S just isn't aggressive enough for you and waiting for the AMG C63 R to drop is asking too much of your patience. Well, worry no more, as Prior Design has released a widebody aerodynamic kit to suit the two door C-Class Coupe and it looks stunning.
Labeled the PD65CC Widebody aerodynamics kit, it includes an aggressively restyled front end featuring larger air inlets, a new bonnet with ventilation slots and of course wider front quarter panels. The rear end not only gets the wide treatment but also sports restyled side skirts and a fixed spoiler similar to the W204 C63 Black Series.
The body kit will fit all variants of the C-Class coupe and on request, Prior Design can also throw in a sport exhaust system, three-piece forged rims and a matching sports suspension for the full AMG effect.
Strictly a styling exercise, the Prior Design C-Class Coupe retains the factory powertrain.