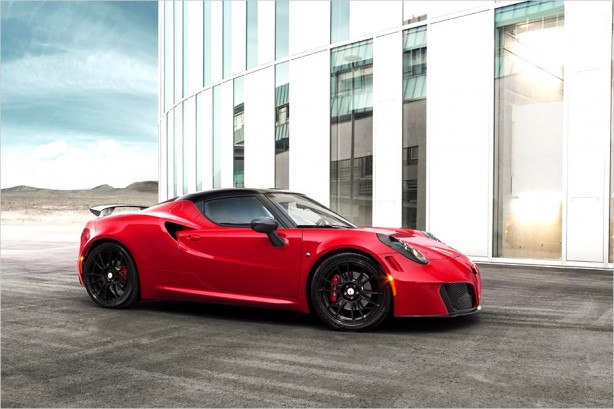 The Alfa Romeo 4C is already a little fighter in standard form. The mid-engine sports car's carbon fibre chassis and massive abandonment of unnecessary frills result in a car that weighs less than a tonne. Powered by a turbocharged 1.8-litre engine with 177kW and 350Nm, the 4C rushes from 0 to 100km/h in just 4.5 seconds.
Despite that, Pogea Racing felt the need to inject even more performance into the Alfa. And 'Centurion' is the result of intensive development work since 2013. The tuner's latest project offers two stages of performance upgrade for the Alfa Romeo 4C. Stage 1 lifts power output to 218kW and 415Nm, while Stage 2 Plus pushes it even further to 233kW and 435Nm.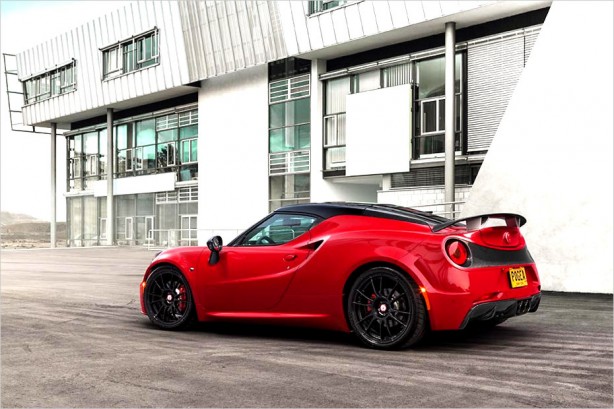 In the higher output version the 4C sprints from rest to 100km/h in just 3.9 seconds, en route to a top speed of 301km/h.
The increase in performance is conveyed to the outside world through more aggressive carbon fibre front and rear bumpers, a carbon fibre rear wing, a rear diffuser integrating enlarged tailpipes and a carbon fibre engine cover. The car sits on damping adjustable sports suspension and the upgraded exhaust system incorporates a flap for volume control.
The cost for all this? A whopping 21,000 euros.