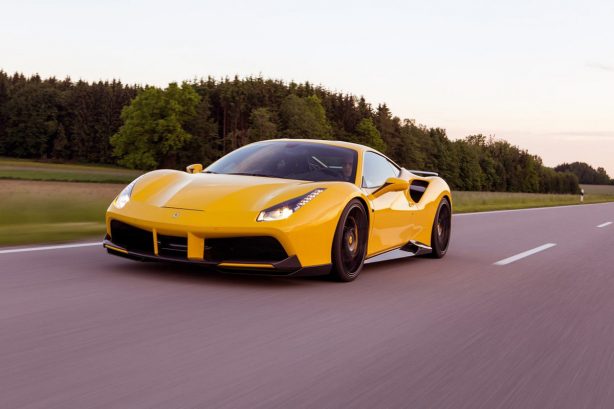 Novitec Rosso is well known for churning out exemplary customised exotics, but their latest project pushes this perception to even greater heights.
Introducing this perfectly done up Ferrari 488 GTB. Taking a subtle yet effective approach to customisation, the German tuner equipped the Italian supercar with a front lip spoiler, side sill extensions, new rear diffuser and rear skirts, and a fixed rear spoiler. All aero bits are of course made entirely from carbon fibre.
Much more than just a cosmetic exercise, Novitec has also tweaked the 3.9-litre twin-turbo V8 powerplant and upgraded the exhaust system. The result is a power boost from the standard 500kW and 760Nm to a fire-breathing 575kW and 892Nm, enough the propel the supercar from 0 to 100km/h in just 2.8 seconds, en route to a top speed of 342km/h.
The Novitec Ferrari 488 GTB is also capable of hurling from 100km/h to 200km/h in just 4.1 seconds, and from 80km/h to 150km/h in an incredible 3.0 seconds!