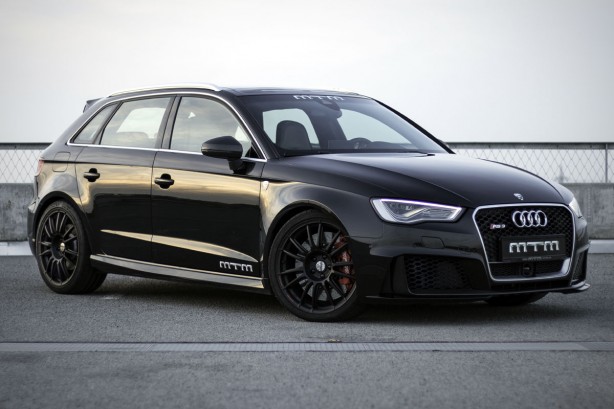 While the standard Audi RS3 is no slouch, sprinting from rest to 100km/h in just 4.3 seconds thanks to 270kW and 465Nm from its 2.5-litre TFSI five-cylinder engine, Audi tuning specialist MTM thinks otherwise.
The tuner managed to extract a further 54kW and 140Nm from the boosted five-pot to bring power levels to an incredible 324kW and 605Nm. Putting the power to the ground via the seven-speed dual clutch transmission, the MTM Audi RS3 cracks 100km/h from rest in a supercar taming 3.9 seconds. With the right tyres and pressure, the RS3 can even nudge 300km/h flat out, according to the German tuner.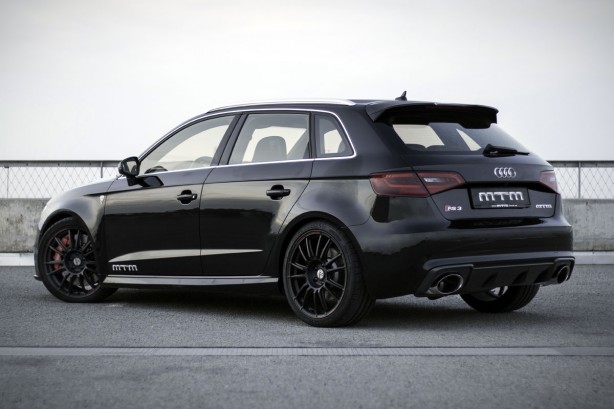 All this extra performance is made possible through a new engine management software and stainless steel sports exhaust system with valve control.
MTM have also upgraded the brakes and replaced the standard seats with carbon fibre racing buckets. There're also the carbon fibre front lip spoiler and rear diffuser.
While no official pricing has been announced for the full package, MTM charges $3,000 euros for the new engine tune alone.