Want a BMW M2 GTS track day special but tired of waiting for BMW to make one? Motorsport specialist Lightweight have you covered. Meet the BMW M2 CSR, the world's lightest M2 packing over 600hp (447kW).
Purposed built for track use, the M2 CSR tips the scale at just 1,371kg, over 140kg lighter than the standard M2. Befitting its name – CSR stands for Carbon Sport Race – the intensive weight saving program sees the M2 receiving a host of carbon fibre body panels and other lightweight components.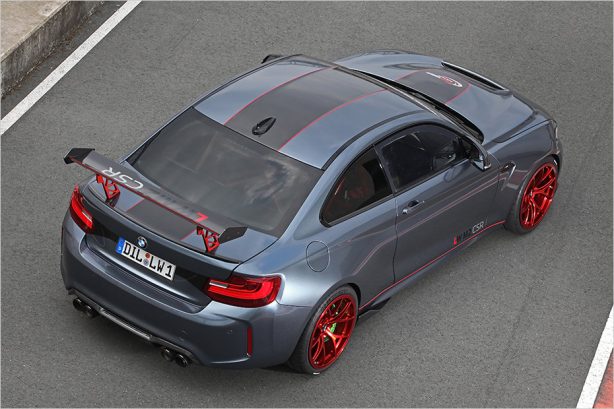 The M2 CSR's bonnet, boot and doors are made of carbon fibre. The same lightweight material was also used for the extendable front spoiler, rear wing, side mirror housing, rear diffuser, brake ducts and engine cover. The interior gains the same weight saving treatment, with carbon fibre applied to the door panels, centre console, seat back cover and front footwells. The M2 CSR also comes complete with a roll cage, racing bucket seats and safety harness.
That's not all. Further kilos are shed through the use of carbon-ceramic brakes, titanium exhaust and Makrolon side and rear windows.
Weight reduction is just part of the story, as the tuner has also fitted the M2 with the entire powertrain from its larger brother, the M4 GTS. The 3.0-litre twin-turbo six-cylinder S55 engine makes 368kW and 600Nm from factory, but Lightweight turned the heat up with a set of upgraded turbos and a new intake system, lifting output to 621hp (463kW) and a colossal 767Nm of torque.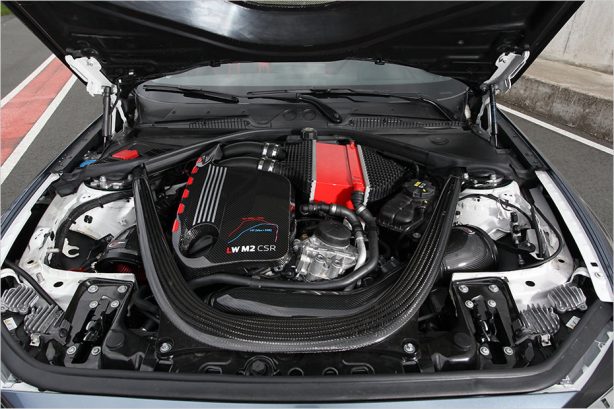 To ensure the extra power does not overwhelmed the M2's shorter wheelbase and smaller chassis, power output was tuned down to the final figure of 598hp (446kW) for better driveability.
Lightweight has not released performance figures of the M2 CSR but expect it to significantly improve on its factory 0-100km/h time of 4.5 seconds.
Keeping handling tidy is a Drexler locking rear differential and a set of Bilstein Clubsport sport suspension. Rolling stock comes from 19-inch forged wheels wrapped in Michelin Pilot Sport Cup 2 rubber measuring 265mm wide for the front and 295mm at the rear.
So if you can't wait for the new M2 GTS – if BMW is ever going to make one – then here's the closest example to the real deal.