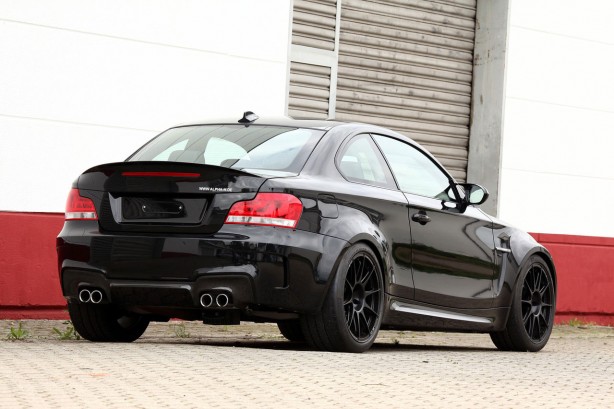 The BMW 1 Series M Coupe packs 340 horsepower (250kW) under the hood, or when you factor in the weight of the car, gives a power to weight ratio of 227bhp (167kW) /tonne. One can't really complain about the lack of power. But not for Alexander and Mark Gutjahr Zilliger, the two founders of the Alpha-N tuning company, which have recently released a performance enhancement package for the BMW 1 Series M Coupe.
The package goes by the name 1M RS and the first thing that Alpha-N did was to make the 1 Series M Coupe lighter, by replacing body panels with carbon fiber. The lightweight material is used in the new bonnet, roof, front bumper corner splitter and rear diffuser. Also gone are the standard wheels to make way for a set of lightweight OZ Superforgiata 19-inch wheels.
The Alpha-N 1 Series M Coupe now churns out even more power, producing 410 horsepower (301kW) and 442 LB-Ft of torque (600Nm). The increase of 70 horsepower over stock comes from a new air intake system, sports exhaust system and a retuned ECU. Braking performance has also been upgraded with the front getting a pair of 380mm discs and six-piston calipers.