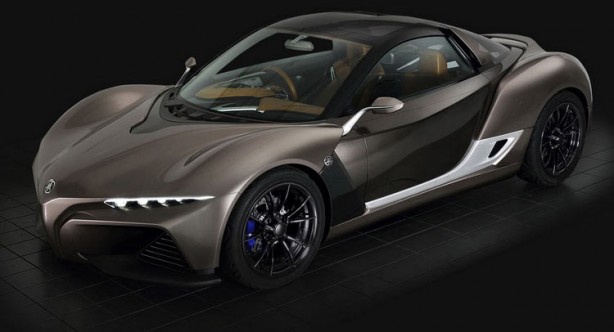 The Tokyo Motor Show came and went recently with Mazda stealing the show having revealed their epic RX-Vision prototype. Behind the thunder however, another interesting concept appeared: The Yamaha Sports Ride Coupe.
It's not strange that Yamaha is attempting to break into the automotive market; they already hold a significant role in engines and tuning services to Formula 1 teams. Yamaha has also had significant involvement in past vehicles, such as the Toyota's 2000 and GT models, and more recently, they have been tuning the Lexus LFA's sound.
Earlier this year, it was reported Yamaha started building a manufacturing plant in Europe to produce the Motive city car. They could soon use this plant to produce the new coupe.
The concept has a length of 3,900mm, width of 1,720mm and height of 1,170mm. It will weigh just 750kg and will be configured as a mid-engined, rear-wheel drive coupe. While Yamaha hasn't disclosed specifics on the engine, reports circulating speculate the production version will not be powered by the Motive-sourced 1.0-liter 3 cylinder engine, but a 1.5-litre turbo motor. Lotus and Alfa Romeo may want to look into the Yamaha's coupe as it will surely sit in line with the Elise and 4C.
Yamaha aims to have a pre-production car ready for reveal late 2017 and a production-ready vehicle shortly after.