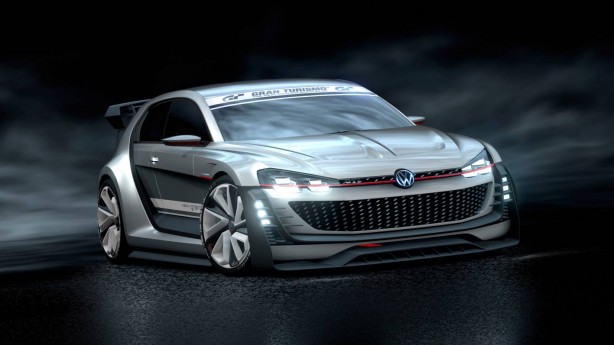 Volkswagen is expanding its GTI fleet with a super high performance version and sending it onto the digital race circuit.
Unveiled today for the Gran Turismo 6 Playstation video game, the Volkswagen GTI Supersport represents a follow-up to last year's stunning GTI Vision Gran Turismo. It packs a 375kW (503hp) VR6 TSI coupled with a seven-speed dual-clutch gearbox (DSG).
With 665Nm of torque on tap, the virtual GTI launches from rest to 100km/h in just 3.6 seconds, en route to a top speed in excess of 300km/h. The gigantic power output is transferred to the virtual asphalt via 4MOTION all-wheel drive and 20-inch GTI advanced alloy wheels.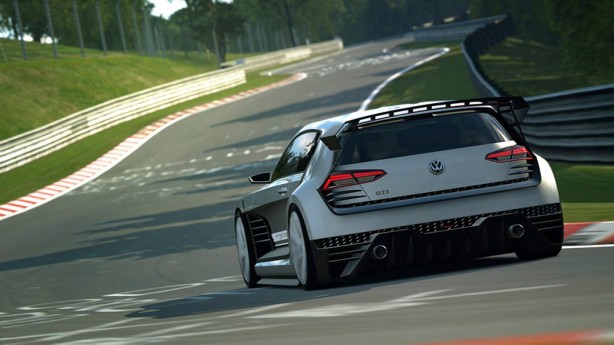 The basic shape of the GTI Supersport body is still reminiscent of GTI ancestors but every pore of this latest GTI offspring exudes racing character. Proportions and body surfaces have been optimized for an extremely low centre of gravity and widespread use of carbon elements makes the new digital supercar a real lightweight with a power-to-weight ratio of only 2.5 kilograms per horsepower.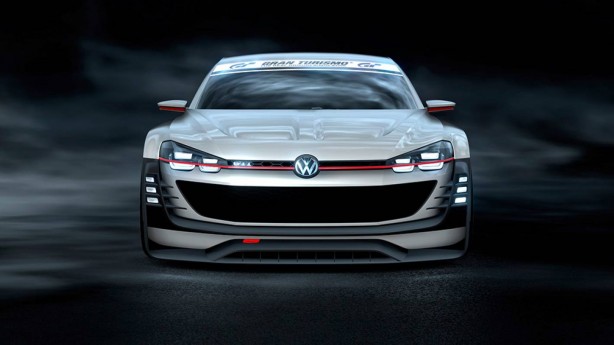 At the broad, powerful front end of the aerodynamically optimised body, prominent features are vertical light modules and generous air intakes with the honeycomb configuration typical of the "real world" model. While the broad shoulders at the rear provide the ideal ventilation for the brakes, the prominent roof-edge spoiler and flamboyant diffuser make the Supersport hug the track when fighting for the fastest lap time.
Volkswagen's latest digital creation can be clothed in "Reflex Silver", "Gran Turismo Red", "Lapiz Blue" or "Oryx White" and is now available to Gran Turismo 6 players for downloading.