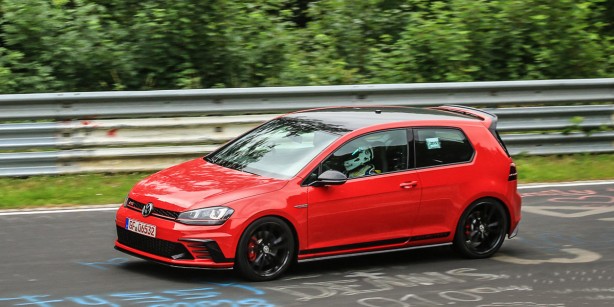 Volkswagen has announced it will be bringing the "most powerful full-production Golf to date" to next week's 35th Wörthersee gathering.
The Volkswagen Golf GTI Clubsport S (spy photos shown), as it will be known, will pack no less than 228kW of power, making it even more potent than the 208kW Golf R. But unlike the all-wheel drive R, the GTI Clubsport S is still a front-wheel drive, with a trick front differential lock.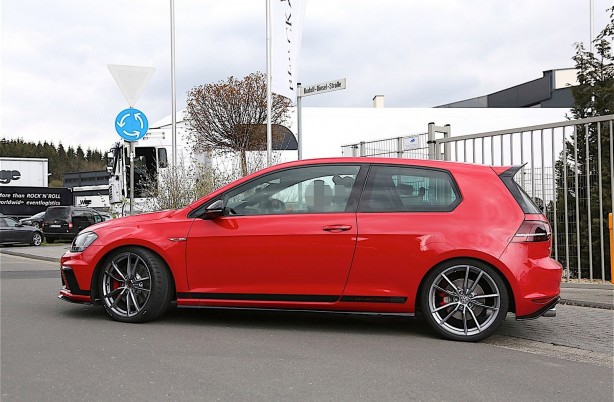 According to Volkswagen, the model's driving profile has been set up for the Nürburgring with input from racing drivers.
While nothing is official, this suggests the German brand might be trying to wrestle the 'Ring record for a front-wheel drive vehicle from current titleholder, the Renault Megane RS 275 Trophy-R with a time of 7:54.36.
Volkswagen intends to build just 5,000 units of the Golf GTI Clubsport S. It is unknown at this stage whether Australia will get some of them.