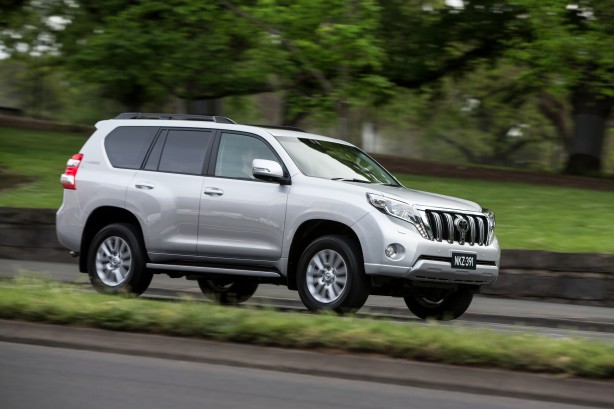 Toyota has unveiled a newly-developed turbo-diesel engine for the LandCruiser Prado.
The 2.8-litre Global Diesel (GD) four-cylinder engine has been developed from the ground up to provide "confidence-inspiring reliability, robust operation and smooth driving, even when carrying a full load or towing".
It delivers more power and torque – up to 450Nm – while achieving substantially better fuel economy than the Prado's current 3.0-litre engine.
The new engine, set to arrive in Australia from August, will be mated to a new six-speed automatic transmission instead of the current five-speed self-shifter. A six-speed manual gearbox is also available.
Gearing of the transmissions is specifically designed to unleash the direct-injection common-rail turbo-diesel engine's potential from just above idle, resulting in brisk acceleration at low to medium engine speeds.
Fuel economy gains of up to 13 per cent have been achieved through an intensive engineering focus on low engine weight, high combustion efficiency and minimum friction.
Toyota also claims the new engine is quieter and smoother, particularly at idle, thanks to a chain drive (rather than belt drive), counterbalance shaft, refined component design and strict vibration management.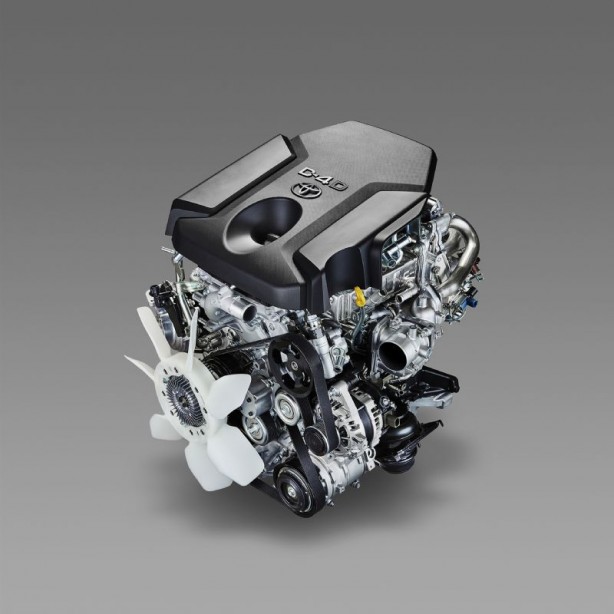 Toyota Australia's executive director sales and marketing Tony Cramb said the new 2.8-litre engine will bring even higher levels of performance and driving pleasure to Prado.
"The new Prado engine is better in every way – more power and torque, better fuel economy and reliability, and advanced smoothness and quiet operation," Mr Cramb said.
"Higher engine outputs make it easier to drive, especially with new levels of low-down torque that promote strong traction, acceleration and pulling power when needed," he said.
"In addition, the impressively quiet and smooth engine results in a more comfortable atmosphere in the cabin."
The new engine offers stand-out torque of 450Nm with the six-speed automatic transmission, a gain of 40Nm over the 3.0-litre engine. Peak torque for the manual version is 420Nm. In both cases, the maximum is available from low engine speeds through to 2400rpm.
Maximum power for the new engine is 130kW at 3400rpm compared with 127kW from the current 3.0-litre turbo-diesel engine, despite being 200cc smaller in capacity.
Fuel economy has improved to 7.9L/100km in the combined cycle for the manual, while the automatic is only 0.1L higher at 8.0L/100km.