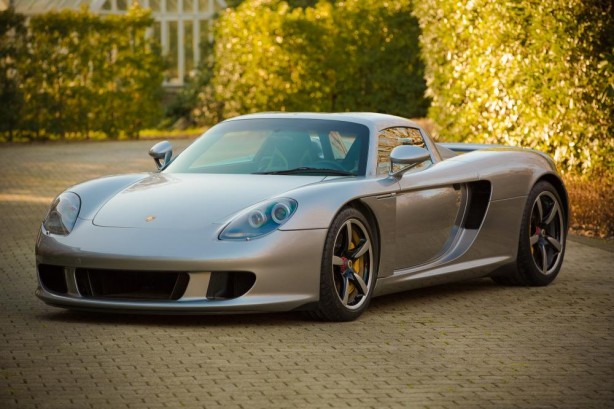 A rare 2004 Porsche Carrera GT is up for sale at the Silverstone Auctions' upcoming classic car sale at Race Retro.
The Carrera GT is one of only 1,270 cars built by Porsche and is estimated to fetch between £400,000 ($821,000) and £450,000 ($924,000) when it goes under the hammer.
Delivered new on 15 April 2004 by a Florida dealer in the US, this example is finished in GT Silver Metallic with a black leather interior. It comes fitted with air-conditioning, CD player with Bose HiFi, Porsche Online Pro Satellite Navigation, adjustable steering column, electric windows, bucket seats and carbon ceramic brakes with yellow calipers. There's also a luggage set including a leather suit carrier, a leather briefcase bag and a leather day bag.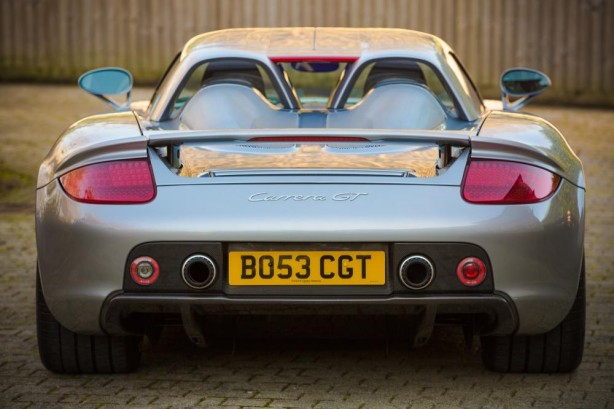 The car was imported to the UK in 2009 by a collector in Gloucester who kept the car before it was purchased by businessman and F1 team principal, Gerard Lopez.
The current vendor took ownership of this exquisite supercar in September 2013 when it had covered a mere 12,737 miles (20,498km).
In 2014, the car was sent to RUF Porsche in Germany and was fitted with a suspension raising system at the cost of €11,900 ($18,519). The last full service was carried out in November 2015 at Porsche Reading, when the recorded mileage was 18,018 (28,997km).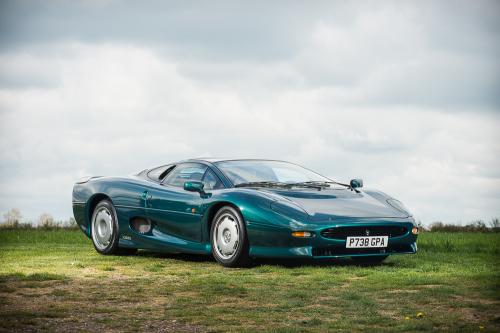 The Porsche joins several other supercars in the auction. From Great Britain comes a 1994 Jaguar XJ220. This left-hand drive car, estimated at between £255,000 ($523,442) and £295,000 ($605,550) has covered a total mileage of 4,239 kilometres and has been professionally laid up and stored as part of a very significant private collection. In February 2011 it was sent to the respected Jaguar specialist, Don Law, where it had a new fuel cell fitted and all fuel related items serviced with the hoses being replaced with stainless steel over braid, along with a full 24 month comprehensive service.
For those who prefer their supercars a little wilder, two of Lamborghinis' finest offerings will be auctioned. Firstly a 2010 Lamborghini Murcielago 670-SV, estimated at between £300,000 ($615,814) and £340,000 ($697,992), and a rare right-hand drive 1981 Lamborghini Countach LP400 S, estimated at between £200,000 ($410,542) and £250,000 ($513,178).
From Maranello comes a left-hand drive 1999 Ferrari F355 GTB F1 with just 5,462 miles (8,790km) from new and estimated at between £90,000 ($184,744) and £110,000 ($225,798). A UK supplied, right-hand drive 2008 Ferrari 430 Scuderia, presented in exemplary condition having covered just 7,500 miles (12,070km) from new, is estimated at between £170,000 ($348,961) and £190,000 ($390,015).
To find out more about the cars on offer at Silverstone Auctions' Race Retro Sale please visit https://www.silverstoneauctions.com/race-retro-classic-car-sale-2016/view_lots/pn/all.