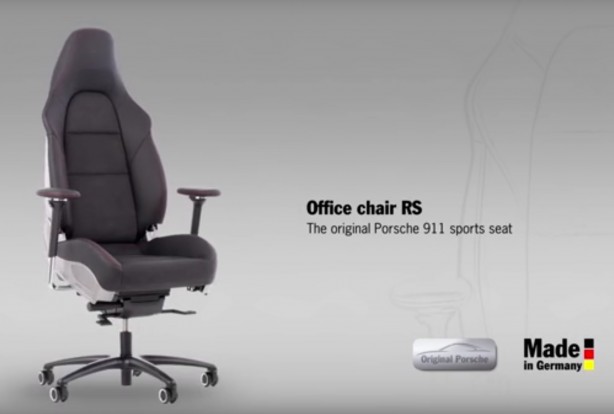 I know what your thinking and no, this isn't a late April fools joke but instead a genuine Porsche accessory to go with that 911 Exhaust Sound Bar you bought last month.
The Office chair RS is the genuine article, it isn't a cheap imitation but a chair built to the same specifications of that found inside current 911 Carrera GTS and GT3 models.
There are two variants of the chair available. The "base" for $7,556 which comes upholstered in premium black leather while the high-end model will set you back $8,725 but comes half leather, half Alcantara.
The seat has manually adjustable height, electronically adjustable tilt and 3D adjustable armrests. There is also a jacket hook on the rear and a Porsche crest embossed into the headrest.
As with any Porsche product weight savings are a large focus in the design phase. The chair features a lightweight construction and comes paired with 5 quality caster wheels providing excellent traction throughout the office.
So if you're a Porsche enthusiast and are in the market for a new chair, look no further than the Office chair RS.