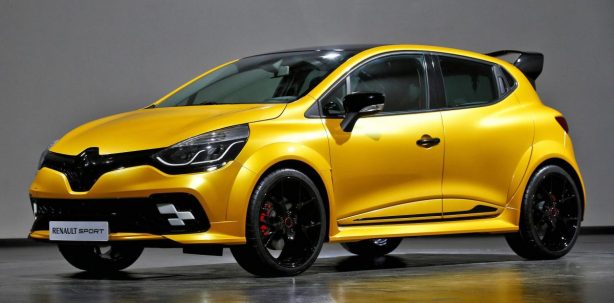 Renault Sport has given us a first glimpse of the "special" Clio RS, which is set to bow in at the Monaco Grand Prix this weekend. The car has been created to mark Renault Sport's 40th birthday and celebrate Renault's return as a Formula One team.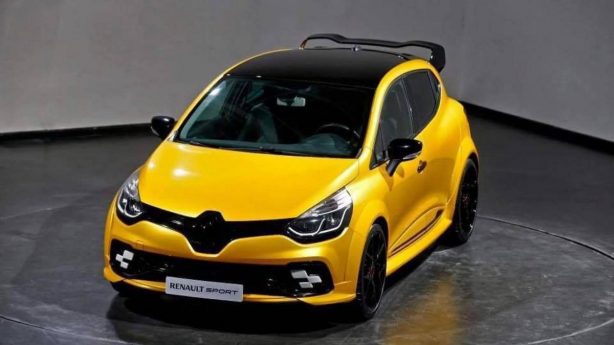 "We successfully completed the project of a slightly crazy car. It was a joint effort by the Renault Sport Cars and Renault Sport Racing teams. This Clio RS refines the expertise of Renault Sport engineers whilst exploring new avenues for the future," said Patrice Ratti, MD of Renault Sport Cars.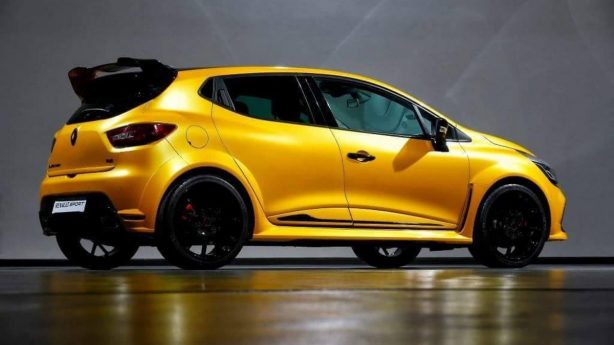 The special edition Clio RS sports a more aggressive body kit with wider wheel arches and side sills, along with a prominent roof-mounted rear wing. Its front bumper also features a unique RS flag signifying its connection with Formula One.
Inside, we see an F1-inspired steering wheel with built-in shift lights.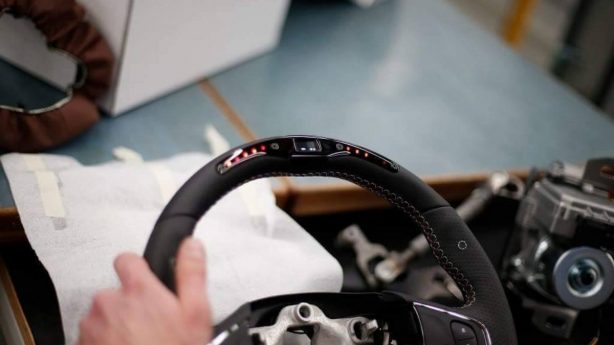 No other details have been released at this stage, but we won't be surprised if the model is based on the Clio RS 220 Trophy that comes with an uprated 1.6-litre turbocharged four-cylinder engine delivering 220hp (162kW) and 260Nm of torque.