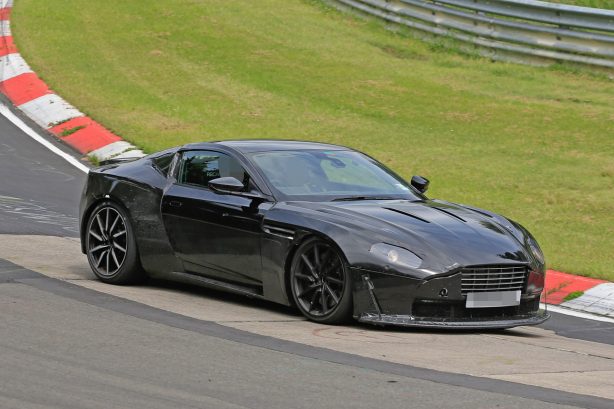 An early prototype of the next-generation Aston Martin Vantage has been spotted undergoing track testing at the infamous Nurburgring circuit in Germany.
Clad in heavy camouflage and still sporting bits and pieces from the current model, the new Vantage can be seen adopting styling elements from big brother DB11, featuring side vents that peel off from the front wheel fenders and raised rear haunch.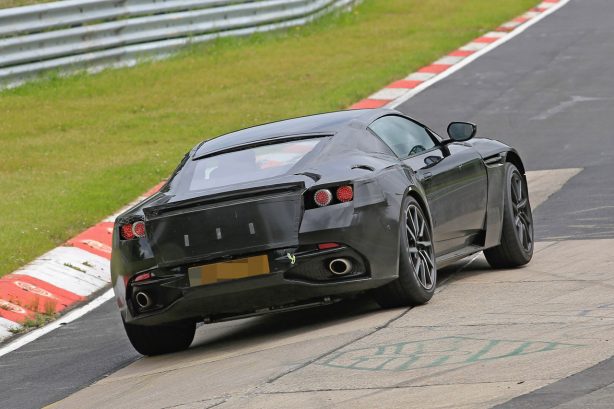 A closer look at the rear revealed an active spoiler, while the makeshift taillights could evolved into a stretched single beam item.
Following the footstep of the DB11, the next Vantage will go turbocharged for the first time, with speculation pointing at a twin-turbo 4.0-litre V8 engine sourced from Mercedes-AMG, the one that currently powers the AMG GT.
The new Aston Martin Vantage is expected to debut in late 2017.