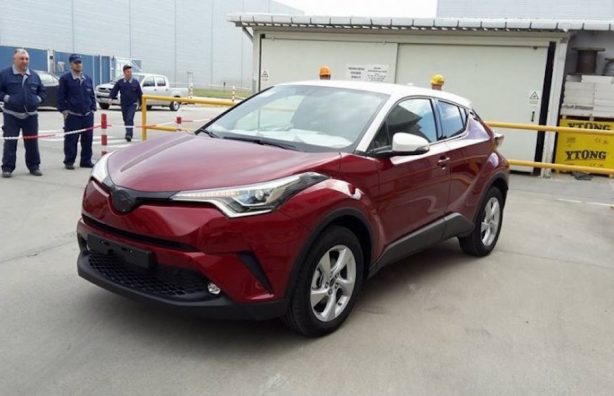 Toyota's upcoming new compact crossover, the C-HR, is not due to arrive until early 2017, but the first batch of cars have already made their way to an unknown depot, ready to hit showrooms.
These photos surfaced online today provide the first look of the C-HR taken outside photo studio and in the real world. With badges around the car covered and those on the wheel hubs removed, we suspect the C-HR production cars were on their way to media events discretely to avoid unwanted attention.
The new C-HR was announced earlier this year, when Toyota decided to enter the fastest-growing passenger car segment in the world. First debut at the Geneva Motor Show in March, the C-HR will be the company's first entrant in the highly competitive small SUV category, which has almost tripled in size during the past four years in Australia.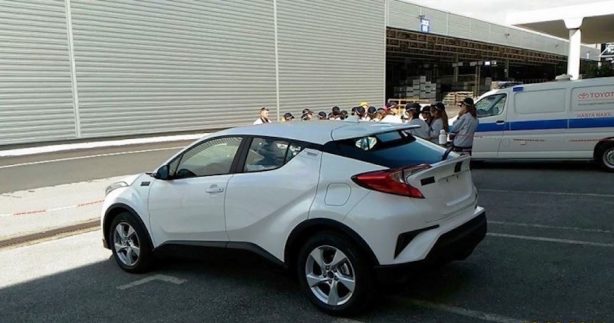 Riding on an all-new platform, developed as part of Toyota's New Generation Architecture philosophy, the city SUV promises sharp driving dynamics to match its sporty looks.
A new-generation 1.2-litre direct-injection turbocharged petrol engine paired with either a six-speed manual or continuously variable automatic transmissions aim to deliver "impressive acceleration and responsiveness".
The 85kW four-cylinder direct-injection engine is characterised by strong torque at low engine and vehicle speeds, achieving its peak of 185Nm at just 1,500rpm and maintaining it all the way to 4,000rpm.
When it arrives next year, the C-HR will play against the likes of Mazda CX-3, Nissan Juke and Honda HR-V.