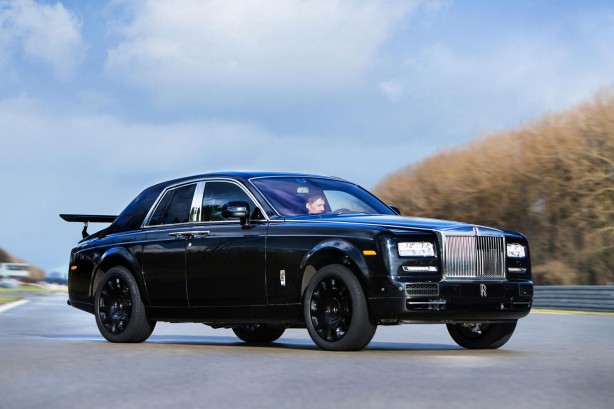 No, this is not a badly tweaked Rolls-Royce Phantom. Believe it or not, this is Rolls-Royce's test mule for the brand's first ever SUV, currently under development in Britain.
Complete with a large rear wing and jacked-up suspension, the 'early engineering mule' utilises a shortened Phantom Series II body and was out to test a new suspension system which the company says "will deliver a ride that will be effortless … everywhere".
The BMW-owned British luxury marque announced in February this year that a new program under the code name Project Cullinan will take the brand into new territory from about 2017 – Rolls-Royce is to enter the hugely lucrative luxury SUV market, for the first time.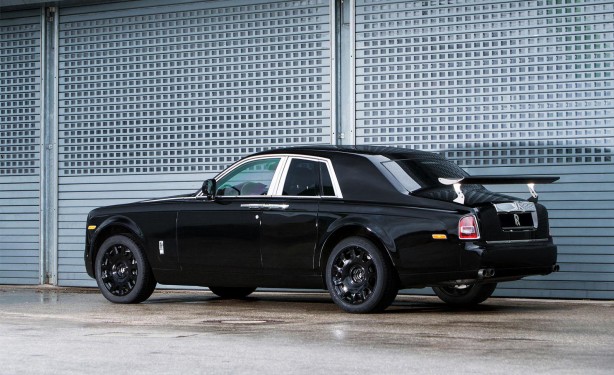 Rolls-Royce's new "go everywhere" vehicle will be built on an all-new aluminium architecture fully developed in-house. The prototype seen here hints at the size of the new SUV, but the company is quick to point out that no other features of the test mule will translate into the new car. And yes, this includes the boot-mounted rear wing, sadly.
While the development still has a long way to go, Rolls-Royce indicated that the prototype was riding on the first iteration of the all-new suspension, which will progress to a final product that will deliver the marque's hallmark "magic-carpet" ride not only on the road, but off-road too.
Test surfaces will include Belgian pavé, cobblestones, corrugated concrete, noise development and measurement surfaces, resonance road and acceleration bumps.
"Project Cullinan engineering mules will spend equal amounts of time testing on-road and off-road to ensure that the customer will experience the same unrivalled ride quality on loose surfaces and challenging terrain as they do on the road today," says the company's press release.