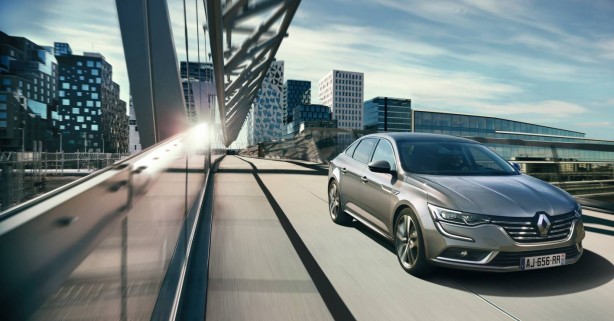 Renault has officially unveiled the Talisman, the brand's all-new D-segment model designed to replace the Laguna and Latitude.
The evocatively named Renault Talisman boasts assertive styling with sleek and elegant lines. Making a strong visual statement, the front features distinctive chrome grille dominated by the brand's upright diamond logo. Renault's new visual signature continues through the Talisman's C-shaped daytime running lights, which extend right down to the bumper.
Depending on the version, the Talisman can be equipped with 100% 'pure vision' LED headlights.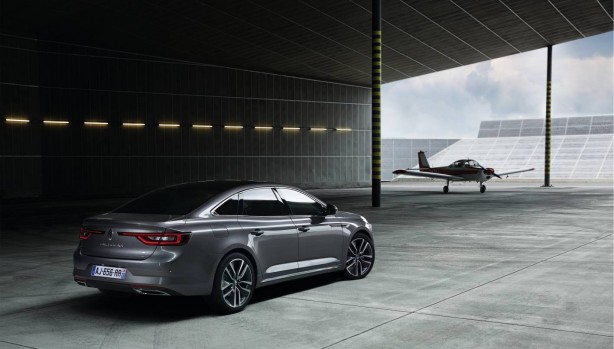 At the opposite end, the low, broad-shouldered rear incorporates distinctive 3D-effect tail light clusters that extend inwards towards the centreline of the boot. Their elongated shape underscores the car's grounded stance while drawing attention to the Renault logo. The tail lights are always switched on – even during the day – to further reinforce their visual impact.
Like the classy exterior, the Talisman's cabin projects a premium ambience with focus on spaciousness. Three horizontal planes structure the space within the vehicle. The areas closest to the occupants feature an inviting, soft-to-the-touch trim. Elements that are further away are deliberately treated in a 'cooler' manner in terms of colours and materials. This contrast contributes to the impression of space.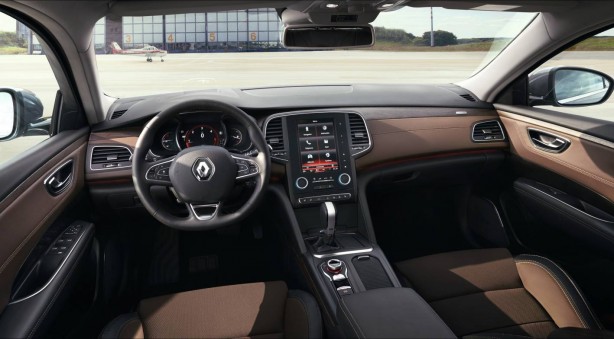 The Renault Talisman will be available with TCe 150 and TCe 200 turbocharged petrol engines matched with a seven-speed dual-clutch transmission. The diesel offerings will consist of a dCi 110 and dCi 130 turbo diesel engines paired with either a six-speed manual or seven-speed dual clutch transmission.
The Talisman will debut at the Frankfurt Motor Show in September in both sedan and estate versions. At this stage the Renault Talisman is only available in left hand drive and as such is not on the agenda for Renault Australia.