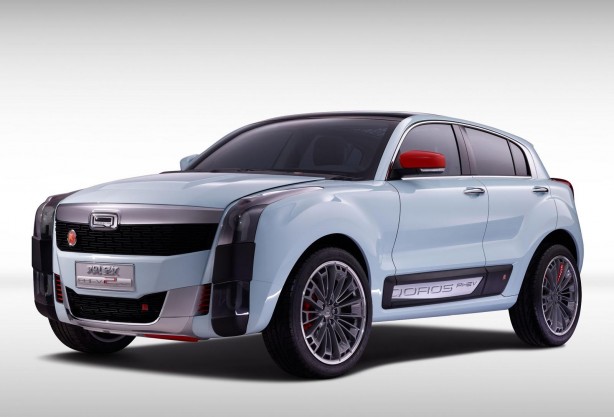 Qoros has unveiled its sub-compact 2 SUV PHEV Concept at the Shanghai Motor Show, which could preview a future production model.
Said to be designed to appeal to trendy, creative young people, the 2 SUV PHEV concept signals Qoros' intention to enter into one of the world's fastest growing car segment.
It features a contemporary design with suitably rugged SUV design cues, including a vertically orientated front and rear lamp clusters, and an open V-shape front bumper.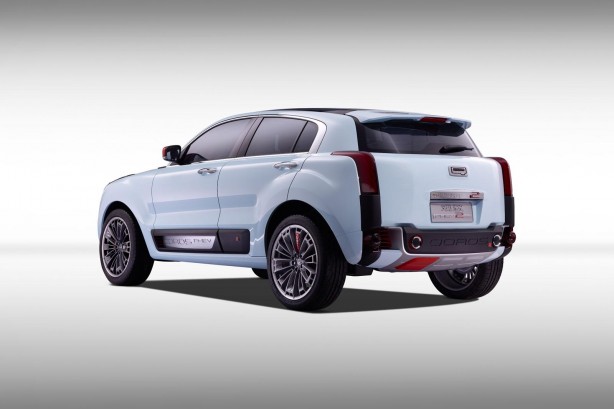 A floating roofline and high waistline add a touch of elegance and class to the muscular SUV, while the rear window line features a hockey stick design. there's also an aircraft-inspired charging probe that automatically rises at the push of a button.
Inside, the Qoros 2 concept features a panoramic glass roof incorporating a Chinese pattern in white jade – used traditionally in Chinese windows. A QR code has been embedded within the design of the roof graphics, directing viewers to the Qoros website.
The driver's side rear wheel also pays homage to the Chinese Year of the Goat celebration with a special rim inlay design.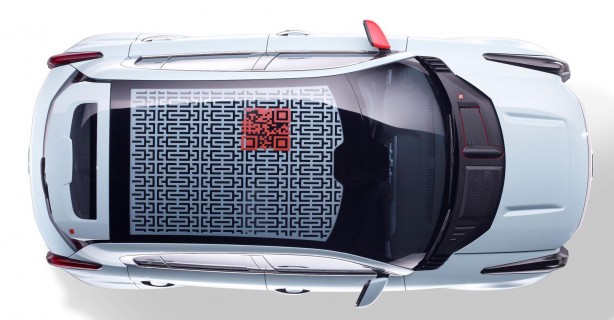 The minimalist interior design is based on bold graphics and incorporates some signature cabin designs from the company's production cars. The digital instrument cluster is linked to the pop-up drive mode controller in the floor console.
The Qoros Multi Media Hub (MMH) features the latest version of Qoros' cloud-enhanced connected services platform, QorosQloud.
The concept is powered by a plug-in hybrid engine consisting of a small displacement turbocharged petrol engine, two electric motors and ultra-high density batteries. The front wheels are driven by the petrol engine, while the electric motors power the rear wheels. An alternative underfloor contactless inductive charging plate is also available for future 'on-the-move' and static road surface charging systems.