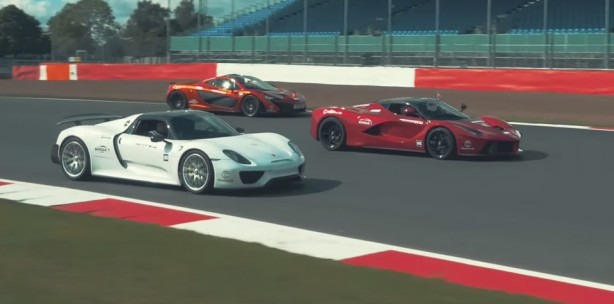 The Australian Federal Government has today announced sweeping changes to vehicle import laws.
Under the proposed legislation, private buyers would be allowed to import new vehicles once every two years in an attempt by the government to keep prices low once Australian car manufacturing ceases at the end of 2017. A 'New Car' can be up to twelve months old and have up to 500km under the proposal.
The draft proposal also does not require a compliance plate on the privately imported vehicles, unlike those officially imported and distributed by manufacturers. Instead, these vehicles will be put onto an online register.
According to the car industry, the proposal won't lead to more affordable cars for the masses and would reduce consumer protection for private importers. Instead, the scheme would only benefit the super rich who can afford high-end and exotic supercars.
"If the government is serious about improving vehicle affordability, then it should abolish Luxury Car Tax," said Chief Executive of the Federal Chamber of Automotive Industries, Tony Weber.
"It's fanciful to think this will bring cheaper cars to the mass market. Australia is already one of the most competitive markets in the world when it comes to new car pricing, except for vehicles impacted by Luxury Car Tax."
The Luxury Car Tax adds 33 per cent to vehicles prices above $63,184 and is indexed to inflation.
Another issue is manufacturer's warranty, where manufacturers have no obligation to provide warranty on privately imported vehicles. To that end, the federal minister for major products and infrastructure, Paul Fletcher said: "There is a considerable focus on consumer protection. What we've announced is a framework, clearly there is more consultation and detail to fill in".
One of the first local manufacturers to respond to the announcement is Mercedes-Benz Australia.
In a press statement, company CEO, Mr. Horst von Sanden said:
"Despite two years of consultation with the industry, the announcement was not accompanied by a Regulatory Impact Statement or any specific detail as to how these planned changes would be implemented. This is not just disappointing, but seems to indicate that the Government actually has no plan for how they will implement the changes. If a plan has been constructed I look forward with much anticipation to reading it as will all stakeholders. The matters that we are very concerned about go to the heart of Consumer protection and the integrity of the New Vehicle market in Australia."