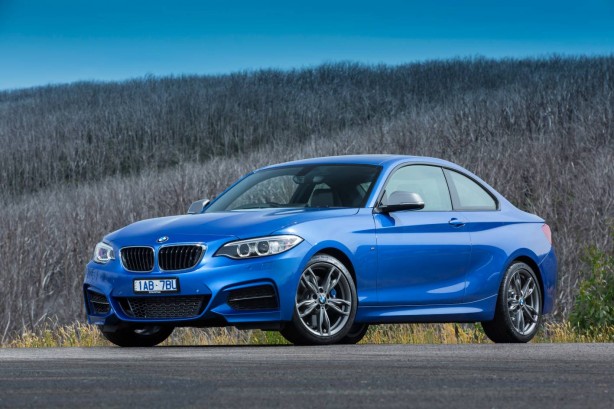 BMW Australia has sharpen pricing and added more kit across the 2 Series Coupe range, with the entry-level 220i Coupe now starting from $48,900 plus on-roads.
In a bid to broaden the accessibility of the rear-wheel-drive sports car, prices have been reduced by at least $2,000 on all four models in the 2 Series Coupe range, which also sees a boost in standard equipment.
Rear View Camera, BMW ConnectedDrive Real Time Traffic Information, BMW ConnectedDrive Services and Remote Services are now included in the two-door hard top from the showroom floor, while DAB+ Digital Radio has been added to the 228i Coupe and M235i Coupe.
The sole diesel member of the range, the 220d Coupe is priced from $50,900, while the mid-ranged petrol powered 228i Coupe now starts at $59,900, a drop of $4,500 from before.
Heading the range, the M235i Coupe, with its 3.0 litre, in-line six cylinder engine launching the car from 0-100km/h in just 4.8 seconds, is available from $77,500, a reduction of $2,430.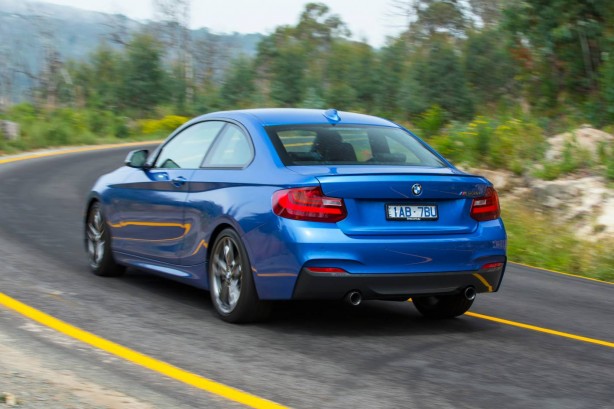 BMW Group Australia Head of Product and Market Planning Shawn Ticehurst said the price repositioning has been designed to introduce the BMW 2 Series Coupe range to a wider audience.
"Given Australia's already strong appetite for sports cars, this update will ensure the 2 Series range remains an attractive proposition, and introduces its defining rear-wheel drive dynamics to a broader audience," Ticehurst said.
"The pricing and specification updates to the BMW 2 Series Coupe range are an exciting measure designed to build on the momentum generated by the model since its launch last year."
"With its intuitive handling and dynamic performance, the Coupe is a pure driver's car, and follows in the footsteps of iconic BMW two-door vehicles of the past, such as the 2002," Ticehurst added.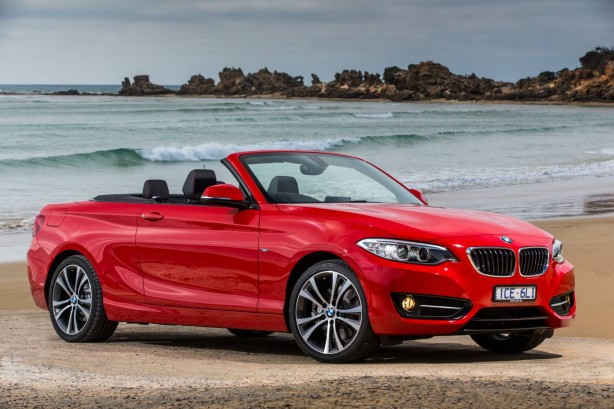 In contrast to the 2 Series Coupe, the 2 Series Convertible lineup retails with a slight price increase. The range opens from $55,900 for the 220i, while the range leading M235i soft-top is priced from $86,500, increases of $1,000 and $1,090 respectively. The BMW 228i Convertible remains available from $68,900.
The specification increases implemented on the 2 Series Coupe are reflected across the 2 Series Convertible range, with BMW ConnectedDrive Real Time Traffic Information, BMW ConnectedDrive Services and Remote Services now standard on all three models.
The 228i Convertible and M235i Convertible will also receive DAB+ Digital Radio as standard.
Read ForceGT's BMW 2 Series and 2 Series Convertible Reviews