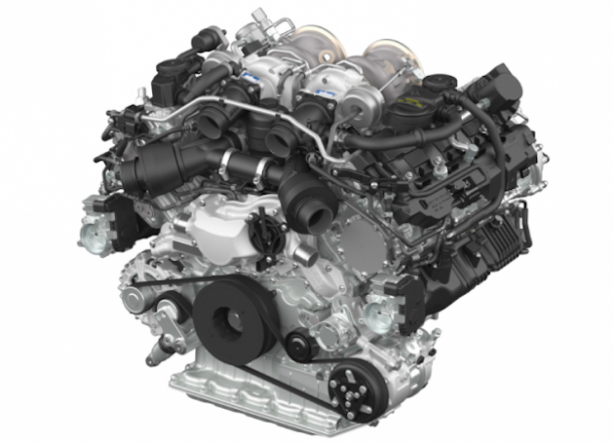 Porsche has quietly unveiled its brand new 4.0-litre twin-turbocharged V8 engine at the 37th International Vienna Motor Symposium.
The engine is set to find its way into the new Panamera Turbo and Cayenne and is said to be loosely based on Audi's 3.0-litre turbocharged V6 donk.
While no official figures have been released, the new mill is said to deliver 405kW at 5,750rpm and 770Nm of torque from 1,960 – 5,500rpm, making it more powerful than the outgoing 4.8-litre bi-turbo V8 unit.
The new engine is also claimed to be up to 30% more fuel efficient than the previous unit, thanks to its cylinder-deactivation system, which shuts down half the cylinders at low loads between 950 and 3,500rpm.
Like most modern engines, the engine is also equipped with a start-stop system and is optimised for hybrid applications.
Porsche's new engine will be built next to Audi's 3.0-litre turbocharged V6 engine and is slated to appear in other upmarket Volkswagen Group's models from Audi, Bentley and Lamborghini.