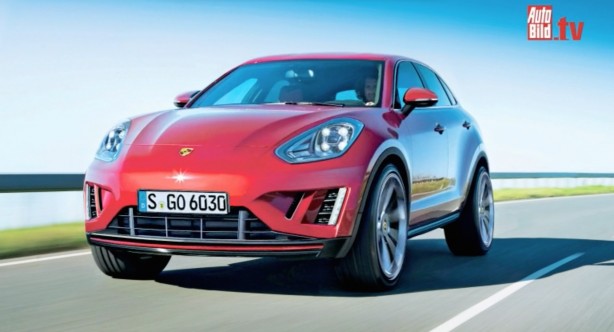 Porsche is reportedly planning for a third and smaller SUV to sit under the Porsche Macan.
The Macan, and the larger Cayenne, are already the two most popular models in the Porsche range. Now, the luxury carmaker wants an even bigger slice of the market by working on a smaller model to be positioned below the Porsche Macan.
According to Auto Bild in Germany, the new model will be styled more aggressively than its bigger siblings with a curvaceous roofline and flared arches. The publication went on to say the crossover would be out by the end of the decade, with a concept slatted to debut in a few years.
It is unlikely the new model will adopt a dedicated architecture. Instead, it is expected to borrow its platform from other premium Volkswagen Group models.
The entry-level Porsche SUV is said to feature four-cylinder engines and dual-clutch transmission also inherited from the Volkswagen Group parts bin. Most versions will sport rear-wheel drive as standard, with dearer variants offered with AWD.
If it all pans out, the small Porsche SUV will cost significantly less than the Macan, which is priced from $84,900 in Australia.
Source: Auto Bild