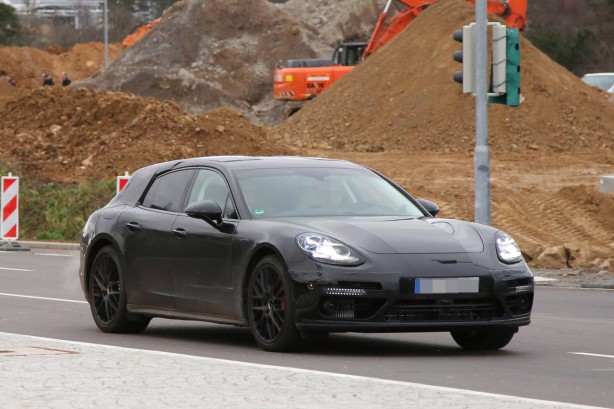 You may recall the Porsche Panamera Sport Turismo Concept. It was first unveiled at the 2012 Paris Motor Show, only to disappear into the clouds. But surprised! It seems Porsche have quietly greenlighted the Sport Turismo Concept for production, as a prototype was spotted testing on public roads in Europe.
Looking low and sleek, the black prototype appears to be disguised with the front-end of the current generation Panamera. It was also accompanied on the road by what looks like the new Panamera four-door saloon.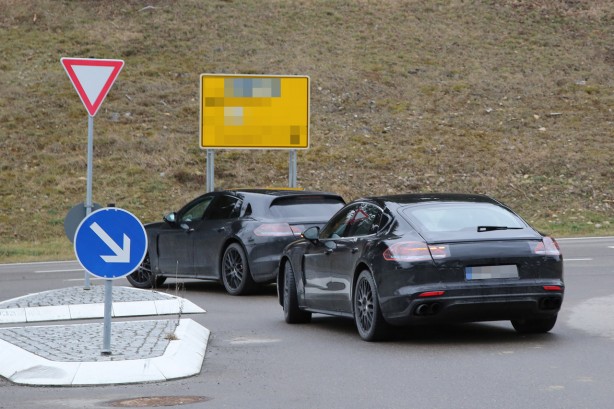 The production model is expected to share the underpinnings of new Bentley vehicles. Bentley, like Porsche, is owned by the Volkswagen Group. The wagon version of the Panamera will be a direct rival to the Mercedes' CLS Shooting Brake and Jaguar XF Sportbrake.
Powering the Panamera wagon will be a range of turbocharged V6 and V8 engines. A plug-in hybrid variant is also expected to be on the cards. The next-gen Panamera is due to arrive in early 2017, expect the wagon to bow in shortly after.