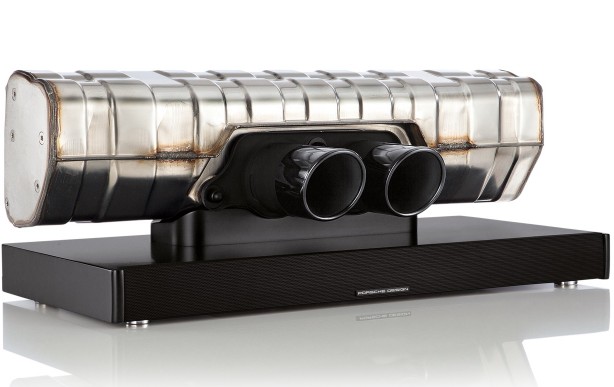 Porsche Design have revealed the ultimate man cave item, the 911 GT3 Soundbar.
The speaker is comprised of the rear silencer and dual exhaust from the 911 GT3, suspended above a monolithic enclosure containing the amplifier and control hardware.
The soundbar outputs up to 200 watts and utilises both the Dolby digital encoder and DTS Trusound signal processor to produce a virtual surround experience. The system includes a Bluetooth radio allowing users to transmit audio from smart devices such as phones or tablets.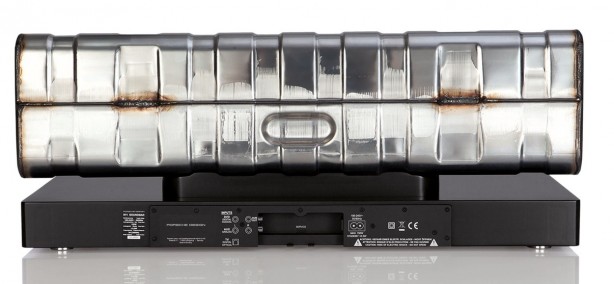 For integration into a home theater setup, devices can interface with the soundbar via traditional analog input cables or digital inputs such as coax or optic fiber. A subwoofer output is also included should customers want more bass.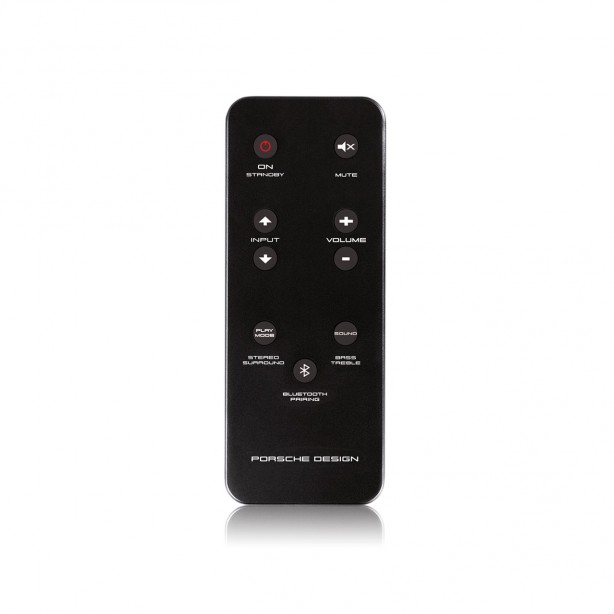 The system comes complete with a small remote control allowing the user to pair Bluetooth devices, switch between input sources, change the volume or adjust bass/treble.
The unit retails for $4,500 and is on sale now via the Porsche Design website