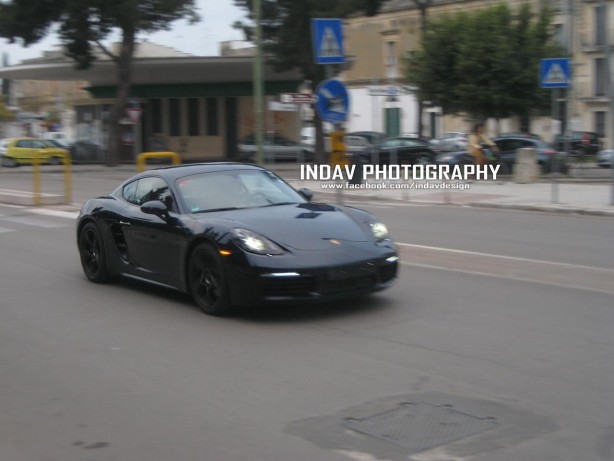 Porsche's latest entry-level Cayman 718 has been spotted driving around the quiet city of Lecce, Italy, some 30km away from the company owned Nardo high-speed test track.
Similarly to its sister Boxster variant, the Cayman will most likely mimic the same running gear meaning the Cayman will lose its flat-six engine in favor of a turbocharged, flat-four unit. Purists despise the move to a turbo engine, however, the engine is now much more powerful and efficient than earlier generations. The 2.0-litre engine will produce 220 kW while S variants will get the 2.5-litre engine developing 257kW.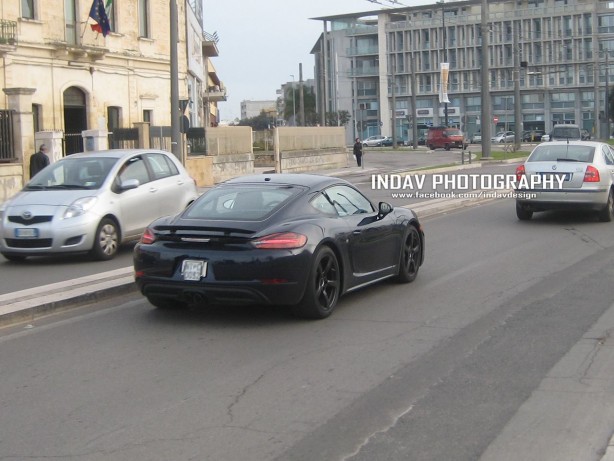 Besides the performance upgrades, the facelift brings with it all new tail lights featuring the latest three-dimensional LED technology while the Bi-Xenon headlights have been redesigned with integrated LED daytime running lights. The front/rear bumpers have also been tweaked giving the vehicle a wider stance. Interior changes are unconfirmed, however, it will likely share the same improved infotainment unit as included in the open-top model.
Unfortunately, there's still no word as to when the facelifted Porsche Cayman 718 will make its debut.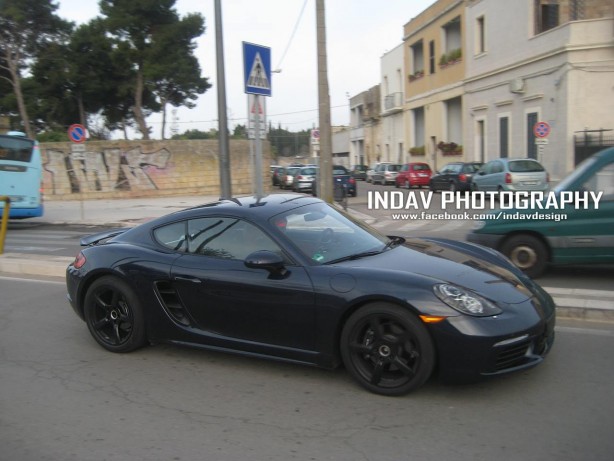 Source: INDAV Design