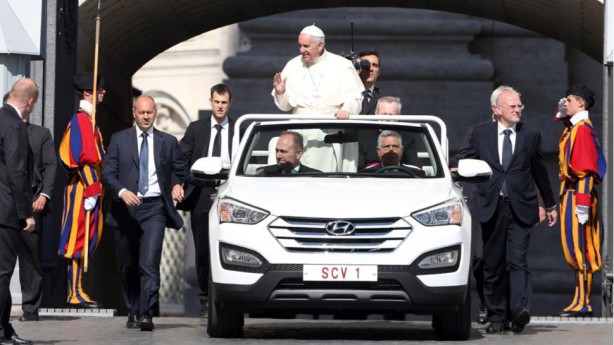 Pope Francis has swapped his Mercedes-Benz popemobile with a more down to earth Hyundai Santa Fe Convertible.
Converted by the Korean giant especially for the pontiff, the one-off Santa Fe Convertible made its first outing at the weekly general audience at the Vatican.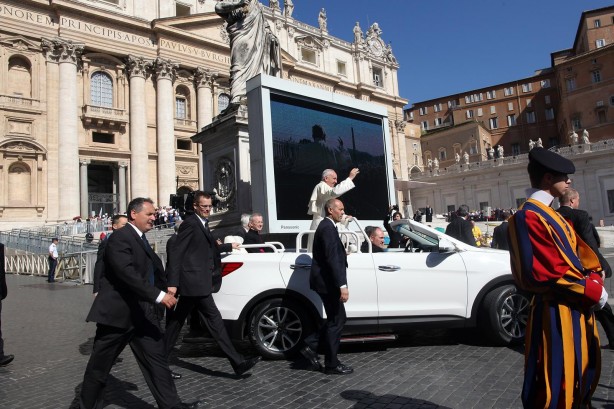 The car was chosen over the traditional Mercedes-Benz models because it is narrower and sits a little lower, making it easier to manoeuvre when making tight turns or travelling down a narrow European road.
Based on the pre-facelift Santa Fe, the Pope's new car is equipped with a standard 2.2-litre CRDi turbo-diesel engine. The car's seating configuration has been reduced to five, with two front seats at the front, and three at the back. Rear seat passengers alight using the side doors, which have a retractable step built in.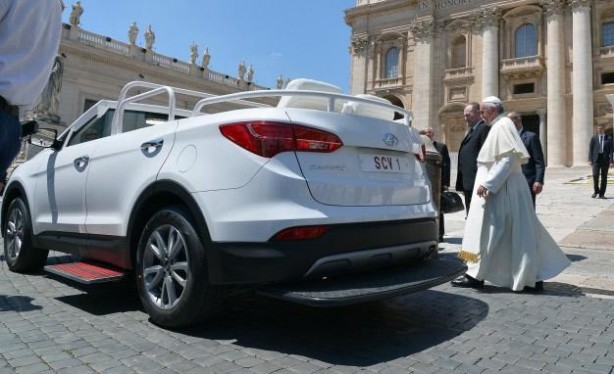 Unlike previous Popemobile, the new one does not have bulletproof glass enclosure to protect the Pope.
According to Hyundai, it does not plan to build a Santa Fe Convertible for the masses and the Pope's new car will remain a one-off.