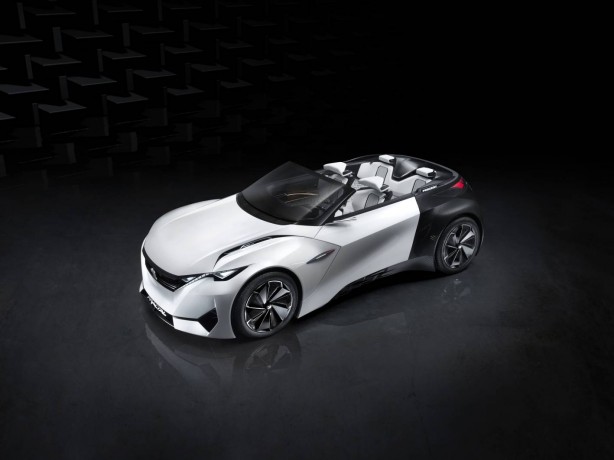 Peugeot has introduced its Fractal concept ahead of the car's official debut at this month's Frankfurt International Motor Show.
Measuring just 3.81 meters long and 1.77 meters wide, the Fractal is an electric urban coupe concept powered by two 75kW (102PS) electric motors mounted on each axle. It is fed by a 30kWh battery pack said to have a maximum range of 450km.
With just 1,000kg to shift, the setup enables the Fractal to dash from 0-100km/h in 6.8 seconds. It will cover 1,000m from a standing start in 28.8 seconds.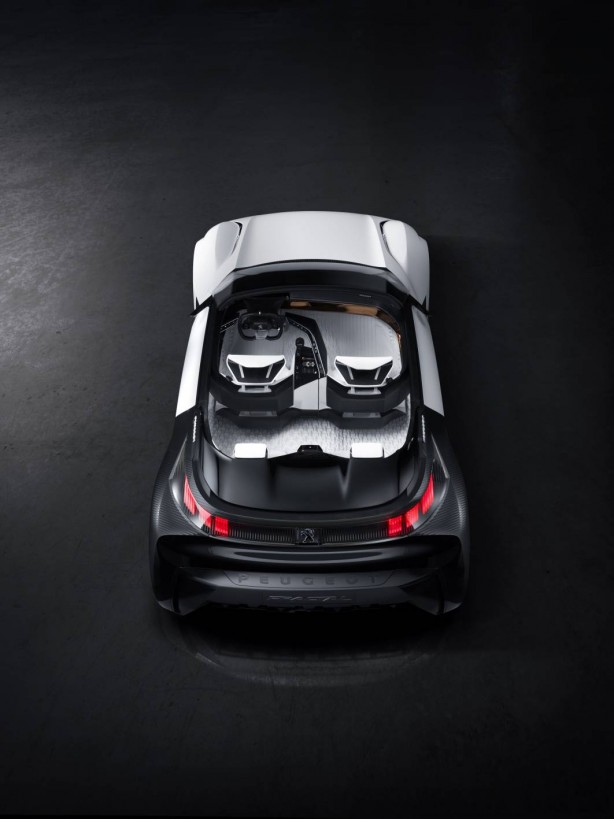 The four-wheel-drive FRACTAL has electric assisted steering to ensure outstanding efficiency in the city and stability at high speed. The air springs can function automatically or be controlled by the driver to adjust ground clearance between 7cm and 11cm: the lowest position optimises aerodynamics on the road and extends the cars's autonomy; the highest clearance allows the car to negotiate city streets with ease and take speed humps and car park entrances in its stride.
Inside the cabin, 80% of the interior trim surface is made of 3D-printed parts, while the PEUGEOT i-Cockpit is said to offer an unparalleled experience combining instinctive ergonomics with an unprecedented ambience. The choice of materials is inspired by auditoriums and recording studios: black oak decorates the instrument panel, door panels and bucket seats; copper trim reminiscent of audio connections runs through the interior, with 3D-printed anechoic motifs enhancing acoustic comfort. A 3D textile mesh covers the seats and is offset by white leather trim.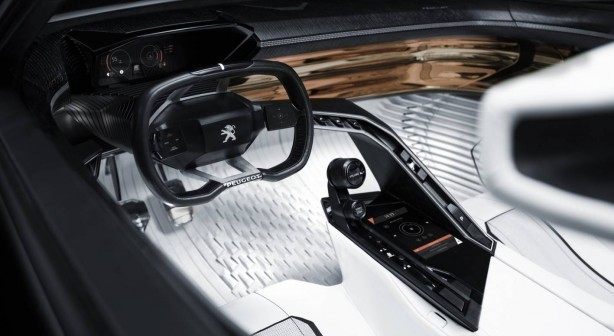 To ensure constant control, the driver's seat provides kinaesthetic feedback based on the FRACTAL's handling. The intuitive, compact steering wheel features a touchpad integrated into each of its two spokes. These thumb-controlled sensors control a range of FRACTAL's functions and equipment.
The head-up display provides a holographic eye-level digital readout with a 45-degree polycarbonate strip delivering additional information. Drivers can customise the 12.3" HD digital display to suit individual preferences. The tilted polycarbonate strip gives added depth by showing information on a 7.7" AMOLED screen.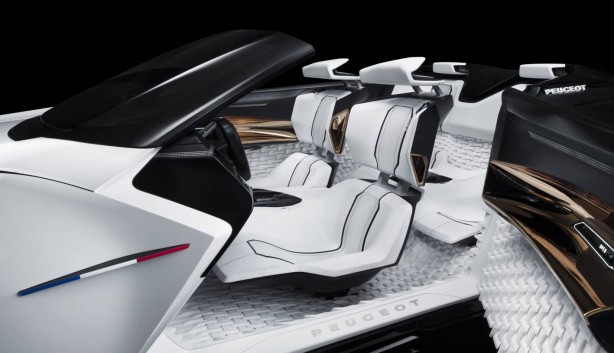 There are also toggle switches within easy reach on the arches on either side of the steering wheel. The right hand arch also houses the controls to activate the electric drive system. The 7.7" AMOLED touchscreen built into the centre console can be used to control all FRACTAL functions. Passengers in the rear also have a panel allowing them to adjust their immediate surroundings.
Peugeot says the Fractal is purely a concept at this stage. However, it will inspire the design of the company's future electric urban vehicle.