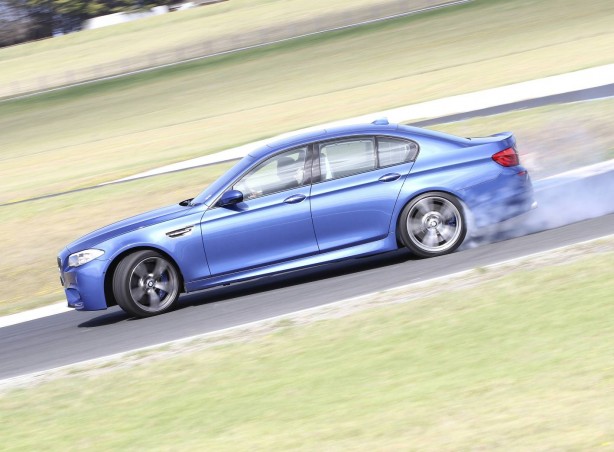 This is the news real driving enthusiasts dread. BMW M's Head of Engineering, Albert Biermann, has pretty much confirmed the death of the manual transmission on the next M5.
We all know that the manual gearbox has been high on the endangered species list, with more and more top end manufacturers abandoning it in favour of the more hi-tech dual-clutch transmission.
According to Biermann, the F10 M5, currently being offered with the choice of a manual transmission only in the US market, will be the last.
"Last year, maybe 15-20 percent of our M5s in the US were manuals and maybe this year it will be 15 percent. It's declining," Biermann told Inside Line.
Other markets such as Europe and Australia get only a 7-speed M double-clutch transmission (M-DCT) – this is despite some pressure from European customers demanding a manual gearbox.
Biermann says the engineering costs for a manual transmission are climbing while profitability are headed in the opposite direction.
"Theoretically the stick is cheaper, but it's very low volumes and we have to strengthen everything in the gearbox and find space for the shifter and another pedal, so it doesn't work out cheaper," he said.
However, fans of the BMW M3 need not panic; Biermann reassured us that the M3 will continue to be offered in both M-DCT and manual boxes.
"The M3 needs to have a stick shift,' he said. "It will always have a stick shift."
Source: Inside Line

Popularity: 1% [?]
Incoming search terms:
All species b m w
inside bmw gear box
why no manual m5 in europe
You might also like: