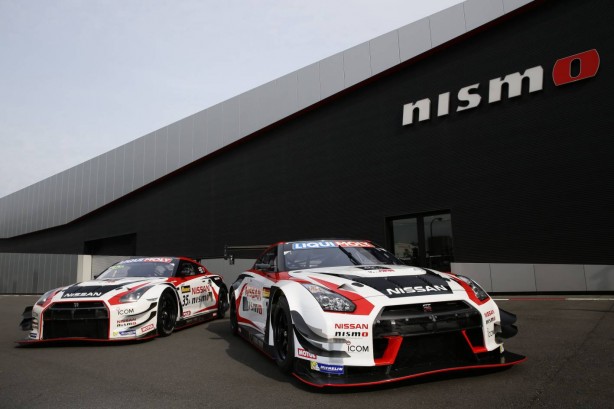 Nissan today confirmed their driver line-up for the Bathurst 12 Hour defence. The team will consist of former V8 Supercars champion Rick Kelly, partnering with Katsumasa Chiyo and GT Academy winner, Florian Strauss.
The trio will drive the a Nissan GT-R NISMO GT3 at the iconic Mt Panorama circuit, where Nissan will aim to win back-to-back Bathurst 12 Hour victories, emulating the success of the Nissan GT-R at the Bathurst 1000 in 1991 and 1992.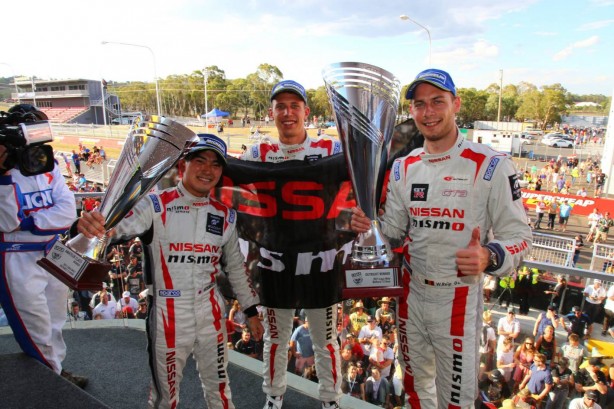 Kelly enters the Bathurst 12 Hour for the second time, after a strong showing in the opening stint of the race in 2014, only for the NISMO entry to fall out of the event in the early stages.
Chiyo will return to the Bathurst 12 Hour after starring in last year's race, where he jumped into the lead on the penultimate lap to claim a spectacular win. Chiyo was one of the most successful GT sports car drivers in the world in 2015, winning the Blancpain GT Endurance Series PRO Class title in Europe as well as the Super GT Championship GT300 Teams title in Japan.
Strauss was a late inclusion in the NISMO entry in 2015 but shone at the event, despite it being his first race at Mount Panorama and only beginning his racing career 18 months prior. Previously the manager of a car rental centre, Strauss won the 2013 Nissan PlayStation GT Academy competition, switching from gamer-to-racer to become a professional racing driver for Nissan.
"The combination of Rick, Chiyo-san and Florian gives us a very strong line-up for our Bathurst 12 Hour title defence," said Nissan Motor Co. (Australia) Managing Director and CEO, Richard Emery.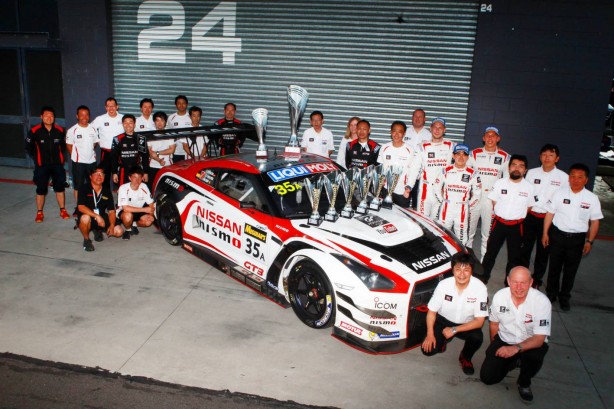 "Last year's Bathurst 12 Hour win was the start of an outstanding year for the Nissan GT-R NISMO GT3, with wins following in the Blancpain GT Endurance Series in Europe, Super GT Championship in Japan and Pirelli World Challenge in the United States. It is not an easy task, but we are determined to defend last year's victory with our colleagues from Nissan Australia."
"We have built a brand-new 2015 specification Nissan GT-R NISMO GT3 for the 2016 Bathurst 12 Hour," said Toshikazu Tanaka, Team Director NISMO.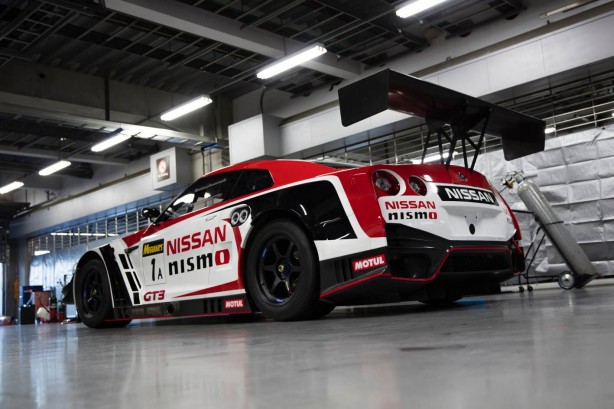 The latest specification car includes improvements to brakes, handling, aerodynamics and driver ergonomics. Post Bathurst, the car will retire and remain in Australia permanently.