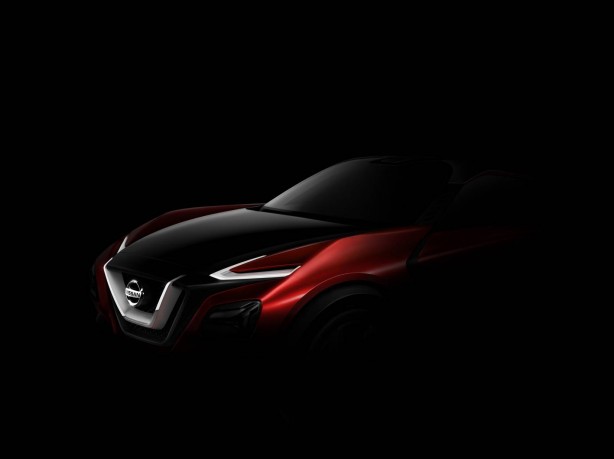 Is Nissan's extensive crossover range about to get a new member? A teaser of an upcoming concept released today gives hint of what's coming up next from the Japanese car maker.
Citing the success of the Juke, Qashqai and X-Trail SUV models, Nissan is aiming to raise the bar higher and promises "a new way to feel driving excitement".
From recent speculation, the new concept could morph into two possible production models – a successor to the Juke or a completely new performance-focused crossover that will take over the Nissan Z nameplate.
The new Nissan crossover concept will be officially unveiled at the Frankfurt Motor Show later this month.