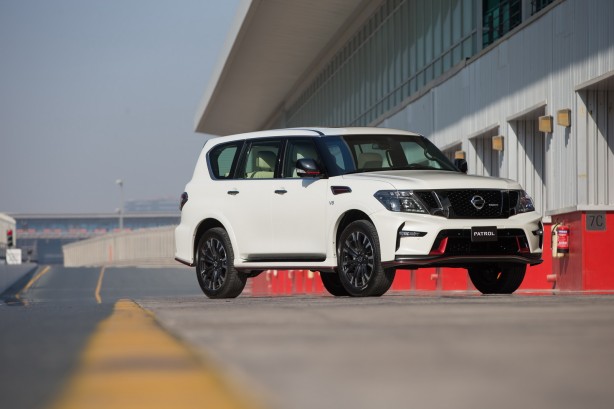 Nissan has just launched their new Patrol Nismo Edition in the United Arab Emirates as a celebration for the newly introduced Nismo brand in the region. The Nismo Patrol is a first for Nissan which has traditionally only offered Nismo on their sportier tier of vehicles.
The new Patrol boasts a 5.6-litre V8 engine producing 428hp (319kW) which is a 28hp (21kW) increase over its stock equivalent. Despite the added horsepower it will be difficult to notice any gains on the 2800kg behemoth.
Along with the added performance upgrades the new Nismo Patrol features an upgraded wheel and suspension package featuring 22-inch Rays forced wheels and Nismo tuned Bilstein shocks.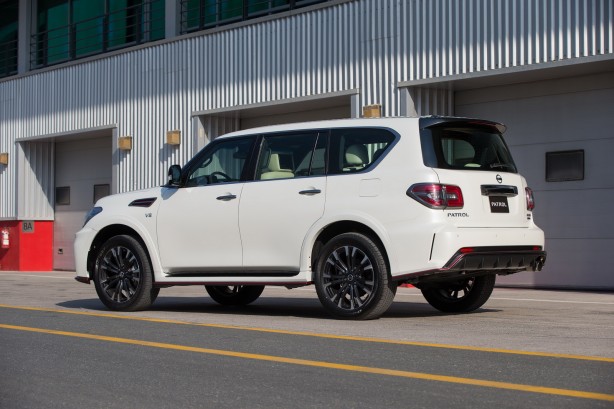 The body also received the Nismo treatment with a host of aerodynamic upgrades such as the newly face-lifted front bumper featuring a wide air intake, horizontal led running lights and the red splitter which was a look directly inspired by the 370z and GT-R track coupes. Other additions include the re-styled side skirts, rear bumper with diffuser and a pair of sporty round exhaust tips.
Pricing is not yet available for the new Patrol Nismo however it is unlikely that we will see this model anywhere but in the UAE and neighboring countries.