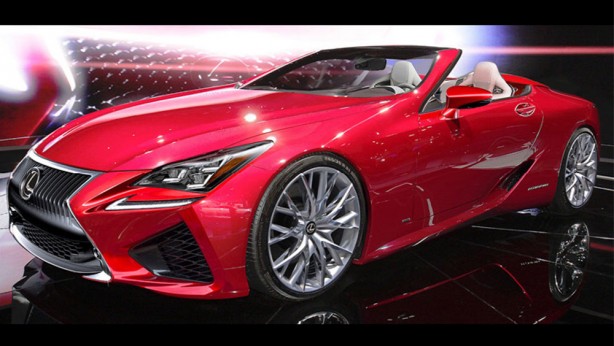 When the Lexus LF-LC concept was first introduced at the 2012 Detroit Auto Show, it received such positive response it prompted Toyota CEO Akio Toyoda to give it the green light for production the following year.
So, two years on, facts and rumours have been rampant about Lexus' next performance flagship, but American auto publication Car & Driver has some interesting new information about the highly anticipated model, destined to be the next generation Lexus SC.
According to inside sources, the LF-LC-based SC is the first offering on a new platform that will be shared with the next-generation LS flagship saloon and other models. At launch, this coupe will be rear-drive, but four-wheel drive might be added later.
Initially, the standard SC will use a version of the 5.0-litre V8 currently making 351kW and 530Nm in the GS F and RC F, with a hybrid version also possible at launch.
This will be followed by the explosive SC F aimed at the German establishment of AMGs and Ms with a new twin-turbo 5.0-litre V8 punching out over 450kW.
The publication also reveals that the Lexus SC will likely be unveiled at an early 2016 motor show with an on-sale date later that year. Price should be in the US$80,000 to US$95,000 range.