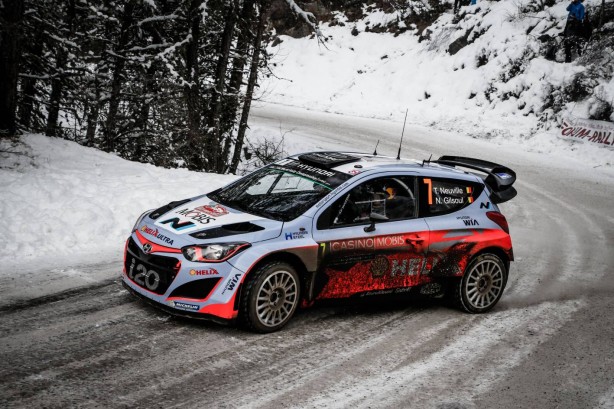 Hyundai Motorsport will be debuting their New Generation i20 WRC at the 2016 Rallye Monte-Carlo.
For the first rally of 2016, the team will field two New Generation i20 WRCs, which will be driven by the Belgian pairing of Thierry Neuville/Nicolas Gilsoul and the Spanish duo of Dani Sordo/Marc Martí, rallying under the Hyundai Shell World Rally Team name.
The Kiwi crew of Hayden Paddon/John Kennard will drive a 2015-specification i20 WRC for the Hyundai Mobis World Rally Team as they tackle Monte-Carlo's stages for the first time, before taking the wheel of a third New Generation i20 WRC car at Rally Sweden and beyond.
The New Generation i20 WRC accumulated over 8,000km of testing in its development phase but the unforgiving stages of Rallye Monte-Carlo will offer the new car its sternest test yet.
Stages incorporate iconic scenery within the Hautes Alpes and Isère regions, as well as the breathtaking Col de Turini. Changes for the 2016 event include a new stage on each of the three days of rallying and Thursday's 20.23km Barles-Seyne stage run in reverse direction.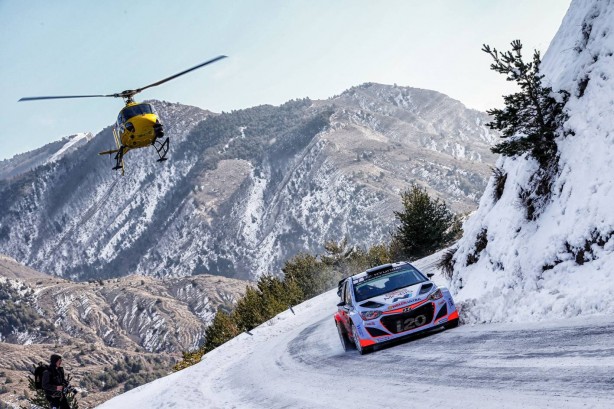 Changeable mountain weather conditions require crews to anticipate rapid changes between snow, ice and dry asphalt, often within a single stage. This feature of the rally makes tyre choice and pace note maintenance vital in maximizing performance throughout the event. Cars will be fitted with asphalt suspensions and may employ combinations of studded and dry weather tyres due to these complex weather patterns.
The 84th edition of Rallye Monte-Carlo will cover over 377km over 16 stages, kicking off with Thursday evening's start at Monaco's Casino Square. This will be followed instantly by two night stages near Digne-les-Bains as drivers head towards Gap, the Service Park location. On Friday, drivers will enter the Hautes Alpes and Isère regions with the Corps – La Salle en Beaumont (14.65km), Aspres les Corps – Chauffayer (25.78km) and Les Costes – Chaillol (17.82km) stages run twice.