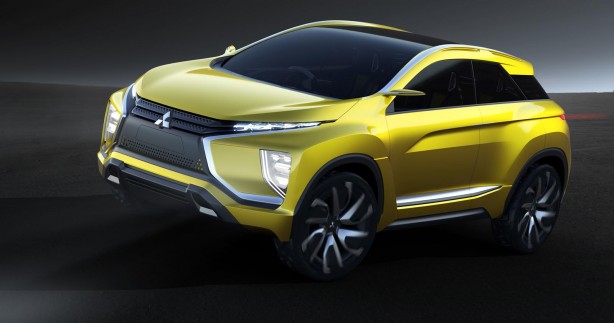 Mitsubishi will present its vision for an electric-powered compact SUV at the Tokyo Motor Show later this month.
The eX Concept employs a next-generation EV system which combines a high-capacity and high-performance battery together with compact front and rear high-output electric motors making it lighter and more efficient.
With further weight reductions in the vehicle itself, Mitsubishi claims the eX Concept can provide a cruising range of up to 400 km.
Center of gravity is kept low by installing the drive battery beneath the body.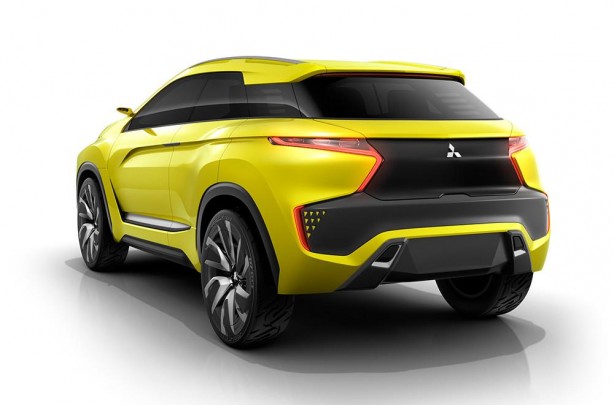 The Twin Motor 4WD drivetrain delivers 70kW of power to each axle. It incorporates Mitsubishi's Super All-Wheel Control (S-AWC) integrated vehicle dynamics control system which uses braking to control the front wheels and a transfer mechanism Active Yaw Control (AYC) that varies torque split between the rear wheels.
The Mitsubishi eX Concept can be connected to a Vehicle to Home (V2H) device that allows the energy stored in the drive battery to supply enough electricity battery to power domestic appliances in an average household for four days.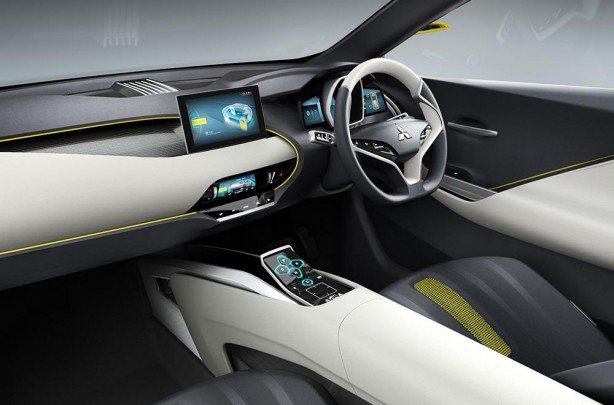 Mitsubishi will also showcase its freeway self-driving technologies with the eX Concept. Using information from vehicle-to-vehicle and vehicle-to-road communications as well as from cameras and radar mounted to the car, the automated driving system analyses the situation around the perimeter of the vehicle and autonomously varies vehicle speed or changes lane accordingly.
The system also acquires information from the Cloud on traffic conditions at the destination and assists the driver in avoiding accidents, congestion or hazards.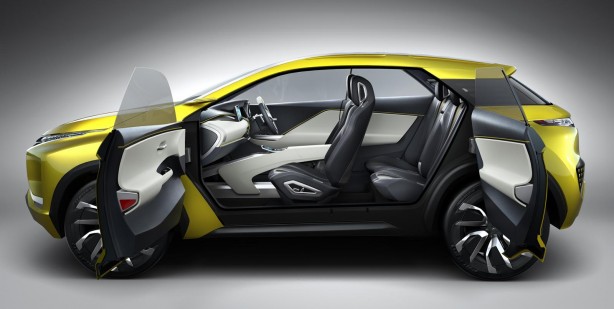 The crossover's styling adopts the latest interpretation of the brand's Dynamic Shield front fascia design theme. Mitsubishi describes the eX Concept's design as active and pulsating, looking as if it has been carved from a single block, as well as marrying the elegance and stylishness of a "shooting brake" car with the lines of a compact SUV.