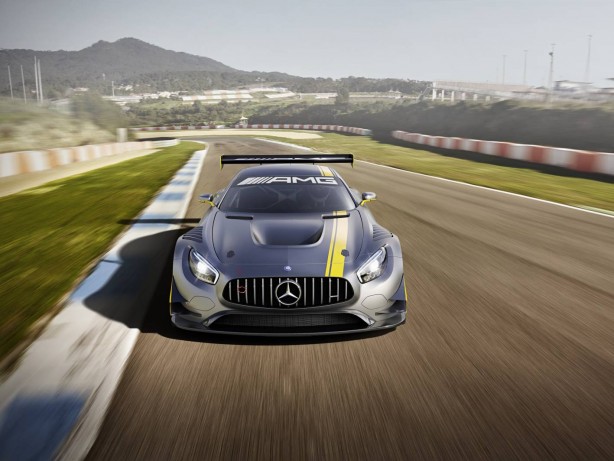 The Mercedes-AMG GT3 has been spotted track testing around the Nürburgring Nordschleife, ahead of a full season of racing duty starting in 2016.
In action for the first time since its official debut at the 2015 Geneva Motor Show earlier this year, the Mercedes-AMG GT3 is based on the road-going Mercedes-AMG GT. The racer is powered by an enhanced version of AMG's 6.3-litre V8 engine taken from the SLS AMG GT3.
While the Mercedes-AMG GT gets the newer 4.0-litre twin-turbo V8, Mercedes has decided to stick with the proven normally aspirated V8 for the GT3 variant, citing the engine provides better reliability, long maintenance intervals and low running costs, making it an ideal choice for the new AMG sports model.
The first customer teams are expected to receive their AMG GT3 at the end of 2015 following an intensive test phase.