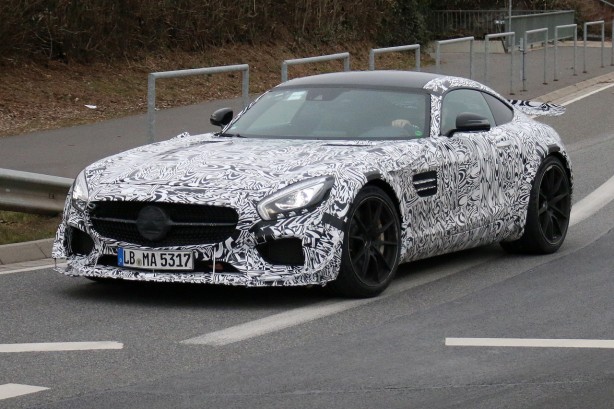 These are the first spy photos of the upcoming Mercedes-AMG GT3, the hardcore version of the Mercedes-AMG GT sports car.
Scheduled to arrive in 2016, the Mercedes-AMG GT3 is based on the GT3 race car first unveiled at the Geneva Motor Show last month. So, it's a road car based on a racing version of a road car. Sounds confusing? We thought so too. But all we really need to know is that the Mercedes-AMG GT3 will take on the Porsche 911 GT3.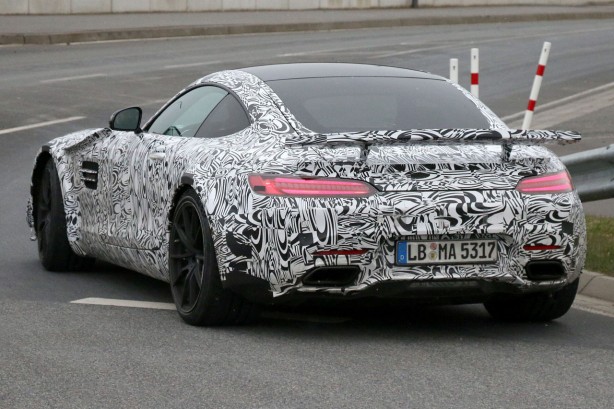 As revealed by the spy pictures, the prototype features a large fixed rear wing, larger air intakes in the front bumper, a front splitter and winglets above the front wheel arches designed to channel air flow to the rear.
While it's all still heavily camouflaged, the new Mercedes-AMG GT3 will be fully track-honed when it launches next year. Expect the twin-turbo 4.0-litre V8 under the bonnet to be given a tweak to churn out even more power than the 375kW and 650Nm currently produced in the standard Mercedes-AMG GT.
Weight will also be a major focus for the GT3 variant, with Mercedes aiming to shed 80-100kg off the standard car's 1570kg kerb weight. This means extensive carbon fibre will be used and possibly, a stripped-out interior like the Porsche 911 GT3.