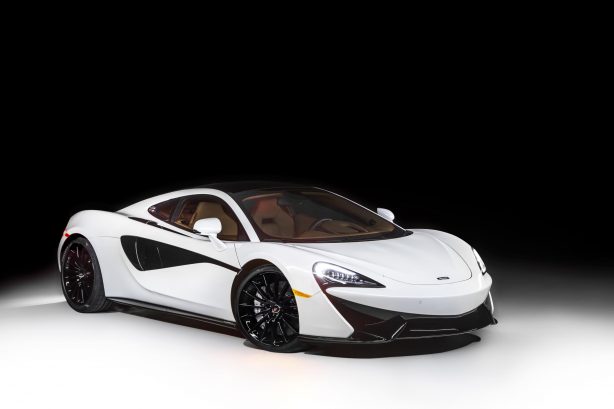 McLaren has released details of its new McLaren 570GT Concept ahead of the car's debut at the Pebble Beach Concours d'Elegance.
Created by McLaren Special Operation, the concept, which is based on the 570GT introduced recently, is said to preview a collection of enhancements created by the bespoke division.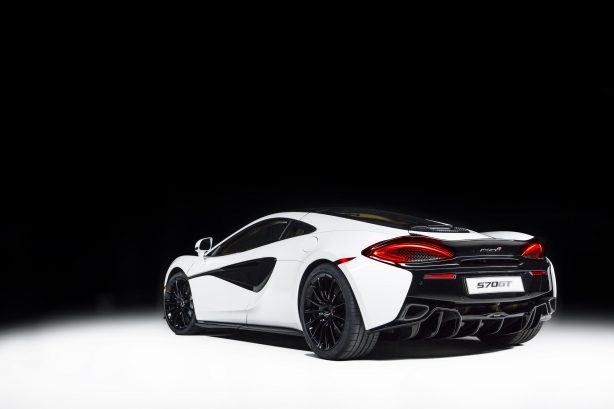 Amongst the upgrade includes a new MSO exhaust system which promises to improve the aural experience both in and outside of the car. The system is made from titanium and weighs 30% lighter than the standard stainless steel exhaust. It is said to be deliver a "progressively richer and more characterful tone" as the revs rise.
The visible MSO exhaust heat shields are also finished in a golden titanium nitride tint, which changes colour to blue/purple as the system heats and cools.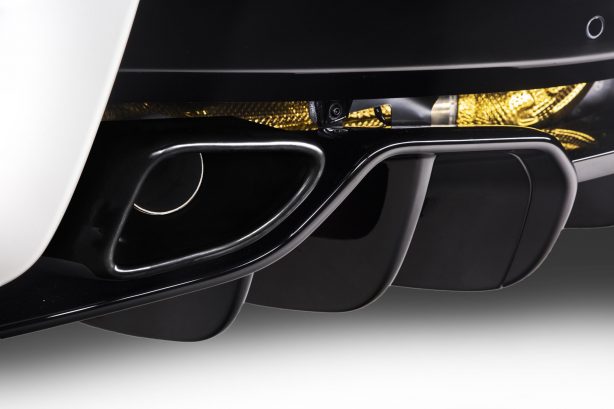 Outside, the 570GT by MSO Concept is dressed in an Elite 'Pearl White' paintwork, complemented by deep gloss black wheels, side skirts, front and rear splitters and door inserts.
It also features an electro-chromic glass roof that changes its tint from almost clear to a rich dark tint via a touch-sensitive headlining.
Completing the exterior makeover is a set of full-length sill panels in gloss carbon fibre.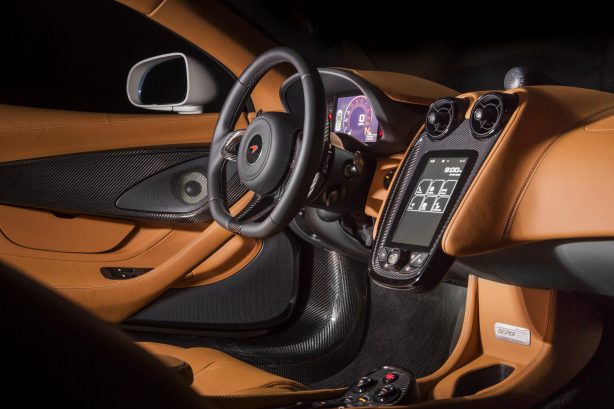 The cabin is upholstered in Saddle Tan leather and comes with an integrated 12-speaker Bowers and Wilkins Hi-Fi system. To complement the exterior, the Concept features the MSO Defined Carbon Fibre Interior Pack in Gloss Lacquer.
MSO has not made any changes to the car's powerplant or mechanicals, meaning the 570GT by MSO Concept continues to be powered by a 3.8-litre twin-turbo V8 engine churning out 419kW and 600Nm of torque delivered to the rear wheels via a seven-speed seamless-shift transmission.
It will launch from 0-100km/h in a mere 3.4 seconds, 0-200km/h in 9.8 seconds and a top speed of 328km/h. Despite the impressive performance figures, the supercar is claimed to return 10.7L/100km on the combined cycle, with emissions of 249g/km.