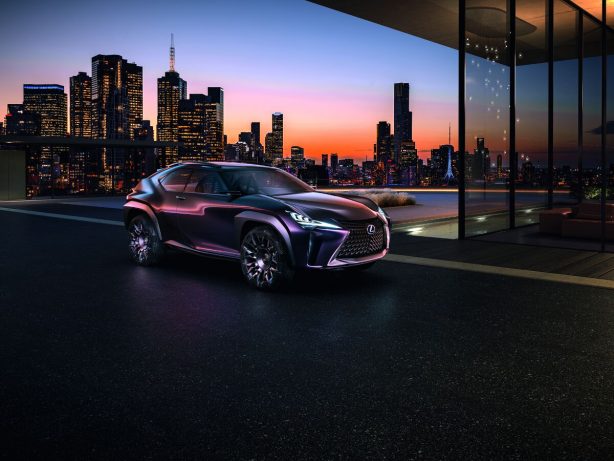 If you think the Lexus LF-NX Concept was radical and polarising, then brace for its sequel. Unveiled today at the Paris Motor Show, the new Lexus UX concept is the company's most dramatic interpretation of SUV design yet.
Served as a preview for Lexus' upcoming compact crossover, the UX makes visual statement with a powerful "inside out" design and "deconstructed" interior styling. Lexus says the UX is a new variety of four-seater SUV that represents the next step in the company's design journey and a powerful reinterpretation of the brand's design signatures.
Created at ED², the Lexus design centre in southern France, the UX Concept reflects the brand's determination that each of its models should have a unique, standalone character with a strong concept behind it.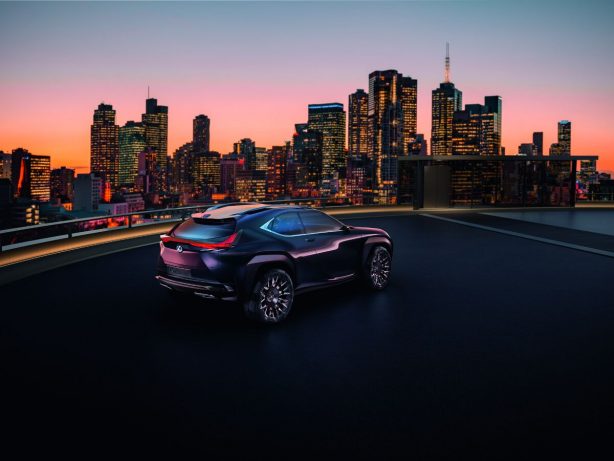 Inside, the UX is said to provide occupants with a fully immersive experience generated through cockpit ergonomics that flow from the driver's body. The highlight of the interior is the three-dimensional human-machine interface (HMI) technology that presents floating hologram-style displays for the driver's instrument binnacle and centre console.
All switchgear is electrostatic, and housed under transparent covers. And the front passenger, who has a different experience of the deconstructed instrument panel to that of the driver, has a separate centre display track-pad control built into the door armrest panel.
It also showcases the latest in vehicle technologies including electro-chromatic windows and slim door-mounted rear-facing cameras that replace conventional mirrors.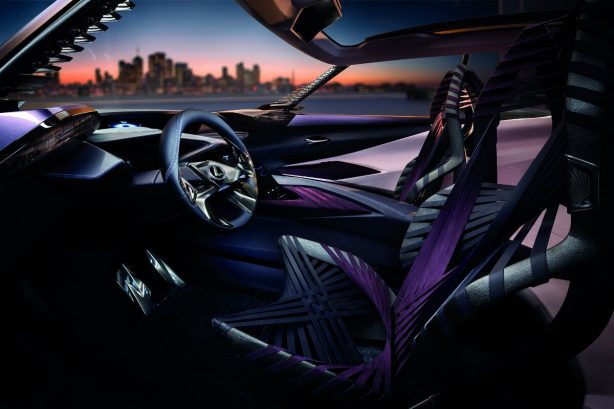 The UX Concept features the first design execution of a unique seat technology, the Kinetic Seat Concept, designed by Lexus in response to a re-evaluation of the principles of car-seat occupancy.
ED² president Simon Humphries said the UX Concept is a progressive, strong yet artistic and premium product that enhances the unique and challenging brand position of Lexus.
"The biggest challenge for any designer is always to create something new and original, yet with relevance to both the customer and the brand," Mr Humphries said.
"Overall, this is a product which gives another hint of the potential for the Lexus design approach to satisfy those criteria."
The Lexus UX Concept is expected to morph into the production UX compact crossover. Positioned below the popular Lexus NX, it will rival the likes of BMW X1, Audi Q2, Mercedes-Benz GLA and Infiniti QX30 in one of the world's fastest growing passenger car segment.