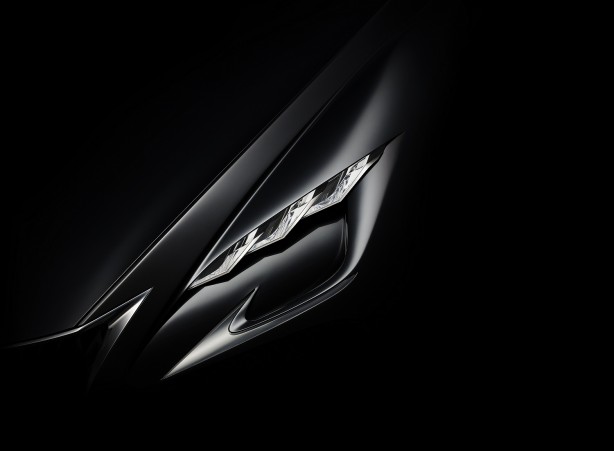 Lexus has announced it will present a "daring" new concept car at the 44th Tokyo Motor Show next week.
Accompanying the announcement is a top view of the concept's striking L-shaped headlight clusters and daytime running lights. The brand's trademark spindle grille is also visible from the shadowed image.
While Lexus has stopped short of revealing further details of the new concept, the company hinted that the showcar will be its vision of 'progressive luxury'.
Perhaps we will be looking at the first concept version of the next-generation Lexus LS?
The new concept vehicle will appear on the Lexus stand alongside the all-new RX SUV, GS F and updated GS.
The second floor gallery of the Lexus stand will also feature examples of Lexus' dynamic brand activities.