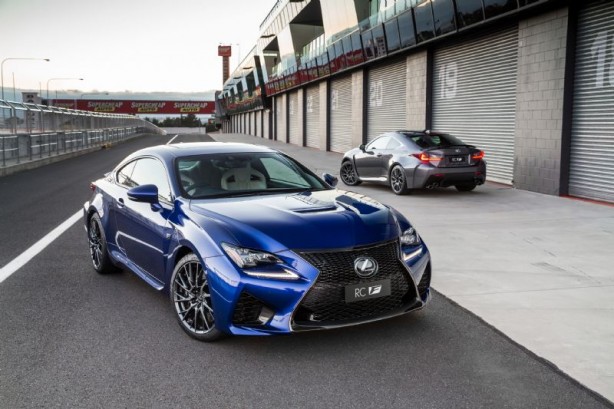 Another premium manufacturer has passed on the full savings from the increase in Luxury Car Tax threshold to consumers.
Lexus Australia has announced it will reduce the retail prices of affected Lexus models by the amount of the reduction in LCT payable.
Lexus Australia chief executive Sean Hanley said Lexus had made the move to pass on the benefit of the higher threshold to its customers.
"We are pleased to offer reduced prices to Lexus customers to align with the increase in the LCT threshold," Mr Hanley said.
"This will mean a price reduction on most Lexus vehicle lines, from the IS sports sedan to the LX large SUV."
Lexus' revised pricing structure is now in force.
Revised Lexus pricing list(excl. on-roads):
Model
Grade
Previous RRP
RRP @ July 1, '15
Variance
 

IS

IS 250 F Sport
$62,000
$61,973
-$27
IS 250 Sports Luxury
$74,000
$73,610
-$390
IS 350 Luxury
$62,000
$61,973
-$27
IS 350 F Sport
$70,000
$69,610
-$390
IS 350 Sports Luxury
$82,000
$81,610
-$390
ES
ES 350 Luxury
$62,000
$61,973
-$27
ES 350 Sports Luxury
$71,000
$70,610
-$390
 

GS

GS 250 Luxury
$72,500
$72,110
-$390
GS 250 F Sport
$80,500
$80,110
-$390
GS 350 F Sport
$96,000
$95,610
-$390
GS 350 Sports Luxury
$107,500
$107,110
-$390
 

RC

RC 350 Luxury
$66,000
$65,610
-$390
RC 350 F Sport
$74,000
$73,610
-$390
RC 350 Sports Luxury
$86,000
$85,610
-$390
RC F
$133,500
$133,110
-$390
RC F Carbon
$147,500
$147,110
-$390
 

LS

LS 460 F Sport
$183,000
$182,610
-$390
LS 460 Sports Luxury
$188,000
$187,610
-$390
LS 600h F Sport
$210,500
$210,110
-$390
LS 600hl Sports Luxury 4 seat
$251,000
$250,610
-$390
LS 600hl Sports Luxury 5 seat
$241,000
$240,610
-$390
NX
NX 200t F Sport
$63,500
$63,127
-$373
NX 200t Sports Luxury
$72,500
$72,110
-$390
 

RX

RX 270
$64,500
$64,110
-$390
RX 350 Luxury
$73,500
$73,110
-$390
RX 350 F Sport
$81,500
$81,110
-$390
RX 350 Sports Luxury
$90,000
$89,610
-$390
LX
LX 570
$134,700
$134,310
-$390