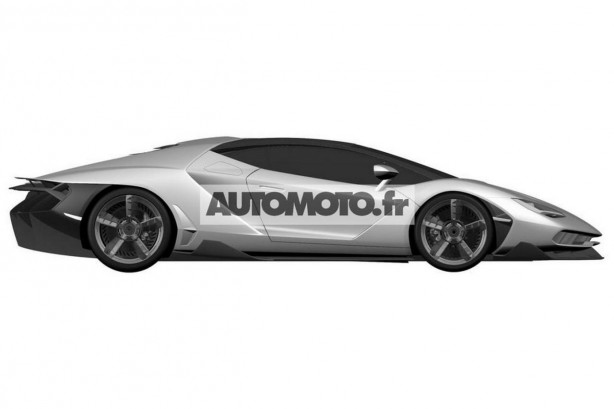 A few official patent images of the upcoming Lamborghini Centenario LP770-4 have emerged, thanks to the resourceful French media.
Looking like something out of the Jetsons, Lamborghini's ultra-exclusive model is guaranteed to be an attention grabber when it makes its official debut at the Geneva Motor Show next month.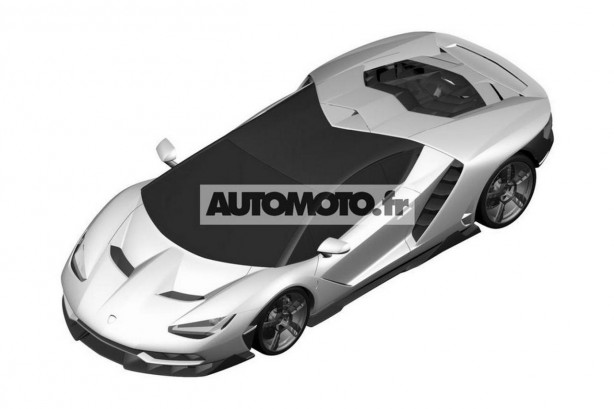 Based on the Lamborghini Aventador, the images show the Centenario with rather massive front and rear overhangs, as well as being super low. Lamborghini describes the car as its "definition of a hyper car".
Power comes from a naturally aspirated 6.5-litre V12 engine pumping out 770PS (566kW). It is channeled to all four-wheels via a seven-speed ISR transmission that is expected to launch the hyper car from 0-100km/h in a mere 2.7 seconds before hitting a terminal velocity of 349km/h.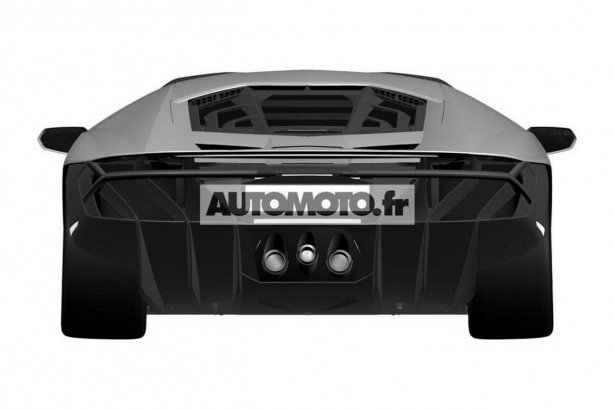 Lamborghini only plans to build 40 Centenario's in an equal split of coupes and roadsters. Even at an eye popping US$2.38M each, all vehicles have been spoken for.
Source: tf1.fr