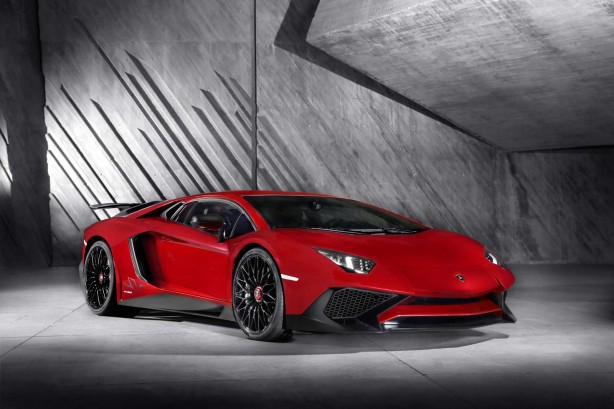 Lamborghini has confirmed the recently unveiled Aventador LP 750-4 Superveloce will hit limited production soon.
Just 600 units of the LP 750-4 SV, claimed to be the fastest and most sports-oriented series production model ever produced by the Italian supercar maker, will be produced for worldwide consumption.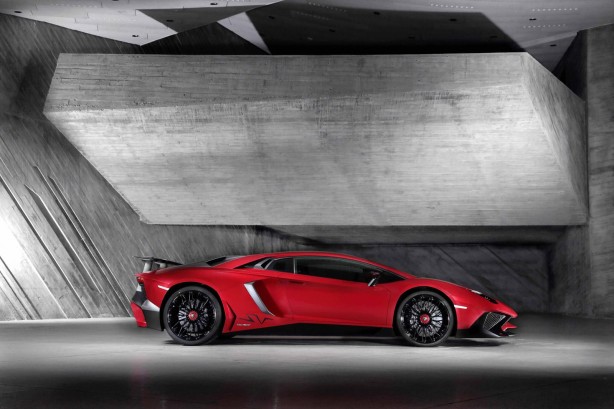 Like other SV models, the Aventador SV is lighter and more powerful than the regular Aventador, with its naturally aspirated V12 delivering 552kW – a 42kW increase, while weight is down by 50kg through significant use of carbon fibre.
The result is a power-to-weight-ratio of 2.03kg/hp and a 0-100km sprint time of 2.8 seconds. It will hit a top speed of more than 350km/h. The Aventador is not only 150% more efficient than before, thanks to a more slippery body, but also produces 170% more downforce.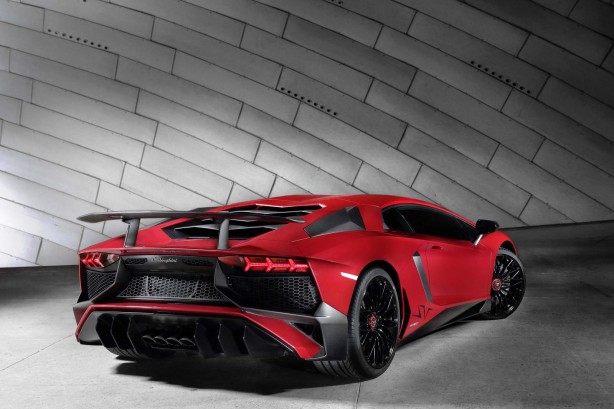 First customer deliveries for the Aventador SV will begin mid 2015.